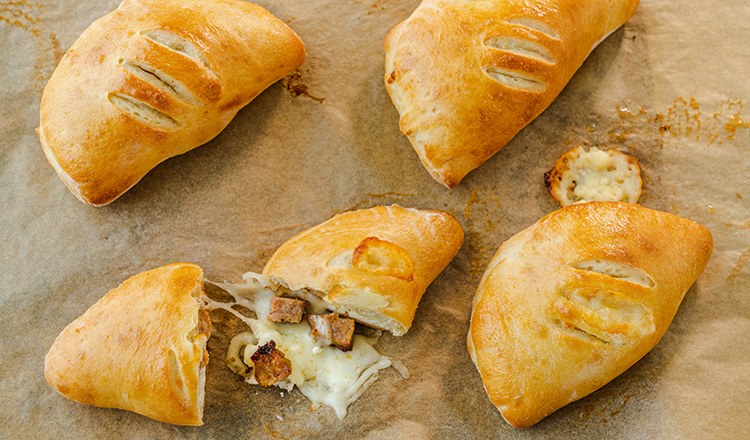 If you have a teenager who loves to cook, or could use a gentle nudge to help out in the kitchen, CIA is here to help! It's not easy being a teen, nor a parent of teen for that matter, these days. If your teen is growing weary of too much time at home, perhaps taking an interest in cooking and baking can become a fun and worthwhile new pursuit. Once your teen gets comfortable with basic cooking techniques, the possibilities are endless!
Popular Cooking Classes for Teens
Here at the CIA, through our food enthusiast classes, we have taught thousands of parents and teenagers over the years and offer a multitude of classes specifically for parents (and grandparents) and teens. But for now, while you're reading at home, we've pulled together our favorite recipes for young chefs and the parents who love them!
Start with Classic Favorites
A natural way to get teenagers and younger kids excited about cooking is to begin with classic recipes they already love. Having eaten these dishes countless times already will make learning techniques and following recipes that much easier. And in any case, things like homemade pizza are fun and rewarding to cook because they don't require perfect technique. Here are some of our tips on making better pizzas at home. Or for a new twist, try our recipe for Mini Calzones.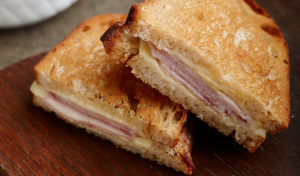 "I don't like macaroni and cheese," said no teenager ever. There's nothing like the classic noodles with baked cheese to fill their bellies and their spirits, or a classic grilled cheese sandwich as an avenue for younger kids to add a little culinary flair without getting "ahead of their skis." Look to our Grilled Ham and Cheese or this Fontina and Blackberry Grilled Cheese recipe for inspiration about ways to weave a little something extra into this simple dish and help get them comfortable in the kitchen. Or ask them–what additional element do they think would help to spice up a grilled cheese sandwich?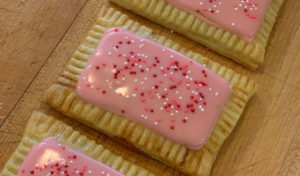 Venturing Beyond the Basics
From there you might help them venture out to experiment with CIA's Veggie-Packed Meatballs, Classic Fresh Tomato Sauce, or other more adventurous pasta recipes adults and kids both love.
Of course, desserts are great for providing a smooth on-ramp into the world of baking at home. For a new twist, you might encourage your teen to attempt some store-bought favorites at home. Everything from Oreo's to Brownies and even Pop-Tarts can be made at home. In this video CIA Chef Brad Barnes demonstrates how. There's a reason our pastry classes for teens are among our most popular!