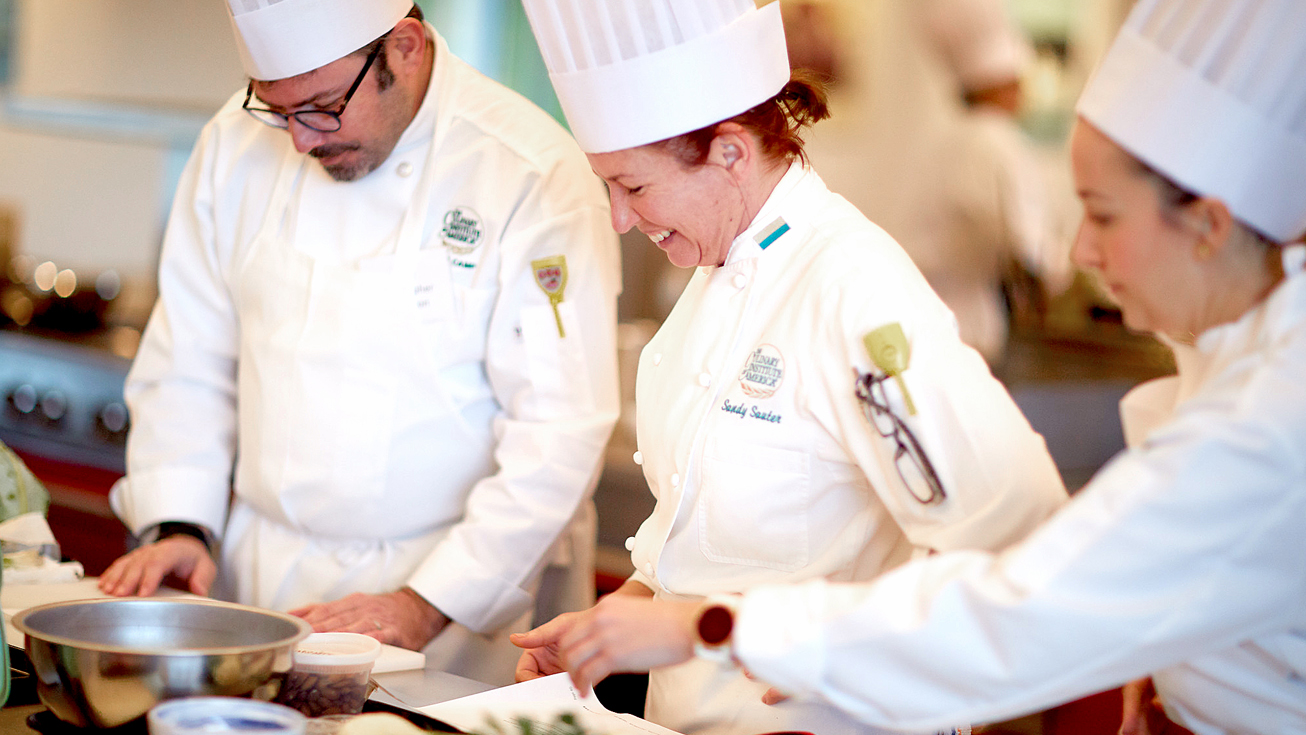 Welcome to your next life-changing experience—a CIA Boot Camp! Much more than cooking classes, CIA Boot Camps are multiday immersions into the world of food. You'll learn to cook, bake, and think like a professional chef. You'll prepare amazing food and meet incredible people who, like you, love the process of creating delicious food. Each of our campuses has its own Boot Camp "flavor." Why not taste them all?
I suggest that when you sign up for Boot Camp, don't go with any expectations. Just do your best, have lots of fun, and learn.
ASHLEY W.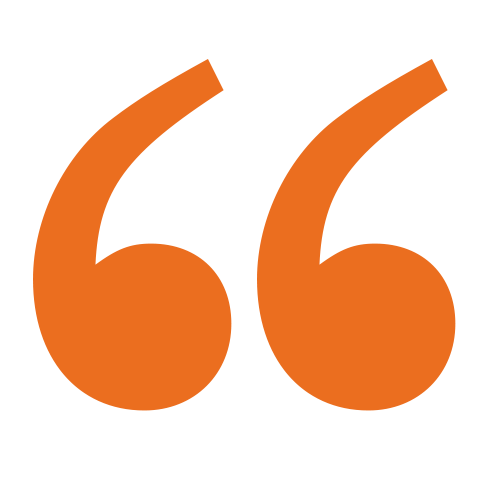 BOOT CAMP IMMERSION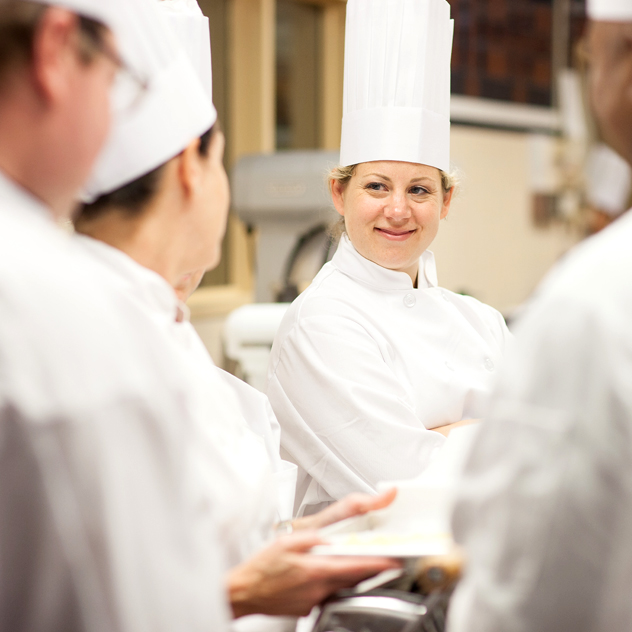 WHAT TO EXPECT
Fun, exhilarating days
A learn-by-doing approach
Enjoying delicious food
Learn in state-of-the-art kitchens
Develop skills that last a lifetime
Expert instruction
A deep connection with other Boot Campers
A life-changing experience
Add new recipes to your arsenal
EXPLORE CIA TIPS, TRICKS, & TOOLS
Tap into the CIA's more than 70 years of culinary and baking and pastry expertise with our own chef-created recipes, technique videos, and Chef's Notes blog... and all the tools you need to cook like a chef.
---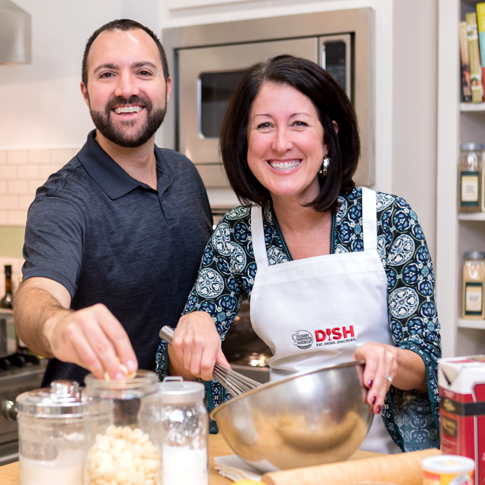 UNLOCK MORE SECRETS
Looking for more? Become a DISH member and receive exclusive VIP access to all of the CIA's online video demonstrations, library of technique videos, video interviews with world-famous chefs, quintessential recipes, and more.
---
BOOK A PRIVATE EVENT
If you dream it, we can make it happen! The CIA offers unsurpassed food-focused events made memorable with culinary creations and wine selections from the CIA's expert food and hospitality team.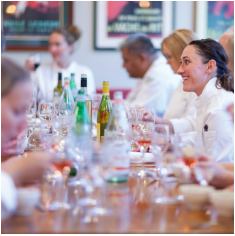 UNIQUE CELEBRATIONS
Let us help you create a one-of-a-kind event for family and friends at your next birthday bash, bachelor or bachelorette party, anniversary or pre-wedding celebration. Celebrate with a customized wine tasting, chef's demonstration, or hands-on cooking or baking class. You'll be making great memories together and your special day will be a joy-filled success.
LET US COOK FOR YOU
RESTAURANTS
Enjoy world-class dining at our unique restaurants where we highlight the talents of our CIA students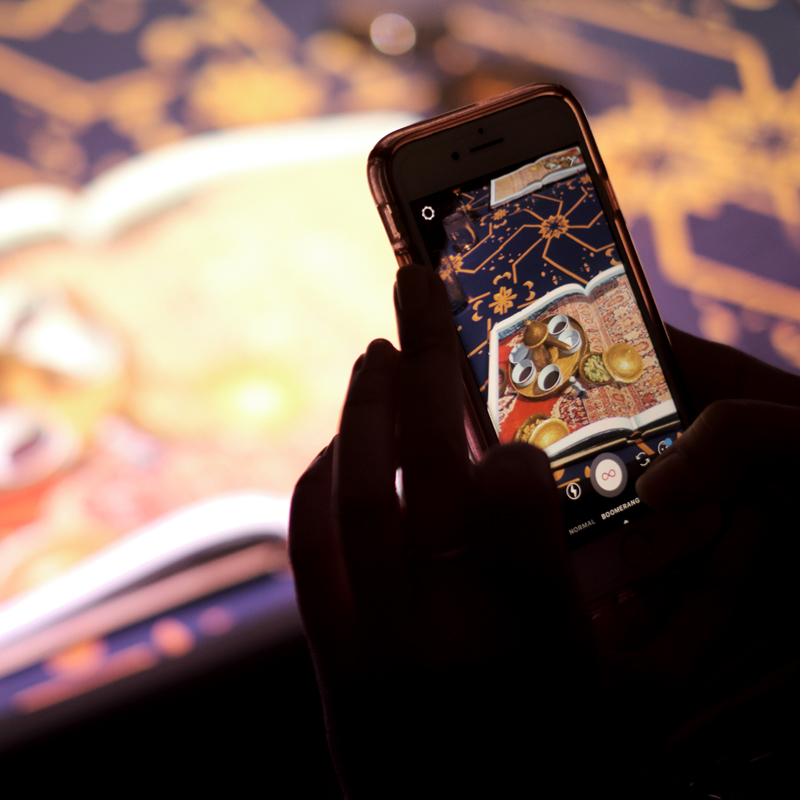 DINING EVENTS
One-of-a-kind special dining events deliver great food and lots of fun.
VISIT THE CIA AT COPIA!
A FOODIE WONDERLAND
Brought to the public by the world's premier culinary college, The CIA at Copia is a "foodie wonderland" (The New York Times). Take a class in our state-of-the-art teaching kitchen. Enjoy tasting events and food "Conversations." Relive history in our Chuck Williams Culinary Arts Museum. Feast on garden-picked ingredients in our restaurant, and play bocce and relax in our patio. But most of all, immerse yourself in the wonderful world of food!