Experience the World of Food with the Culinary Institute of America
If you love food, you're in the right place! Welcome to CIA for Enthusiasts, a place where you can cook, eat, celebrate, and learn at our campuses. From hands-on public cooking classes to exceptional dining experiences, CIA invites you to discover your inner chef with us.
Four Culinary Destinations
Subscribe to Our Newsletter
Sign up to be the first to know about upcoming classes, special events, dining experiences, and more at CIA.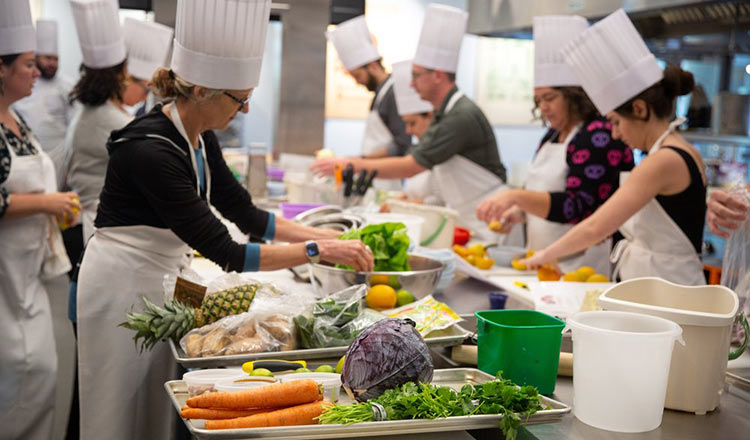 Take a Class
Hands-on, multi-day signature CIA Boot Camps, single-day classes, and beverage classes with CIA chef-instructors in state-of-the-art kitchens. Take a class that dives into distinct cuisines or helps you develop proper techniques in the kitchen.
Dine With Us
Elegant fine dining and elevated casual experiences brought to you by the students and faculty at CIA with locations in the Hudson Valley, Napa Valley, and San Antonio.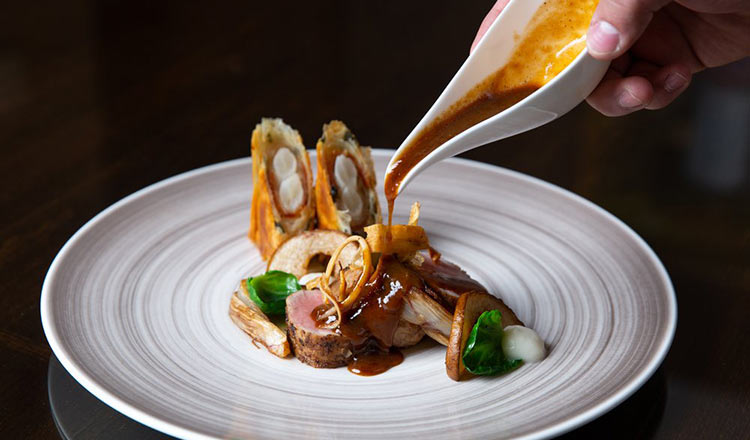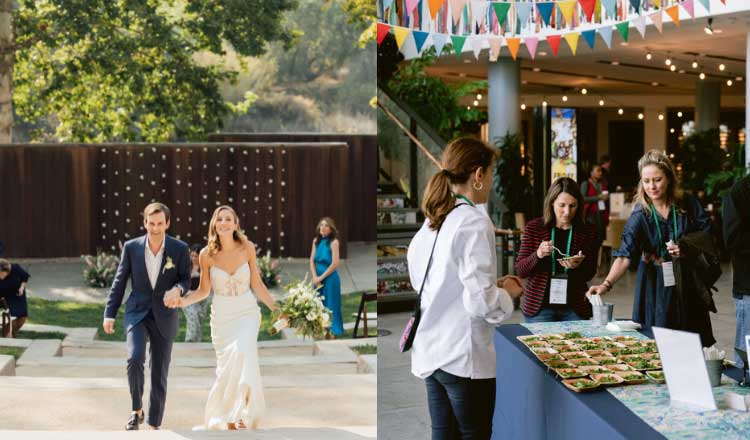 Celebrate Something Special
Unique, food-centric weddings, special occasions, celebrations, corporate events, meetings and more offered at multiple locations with a variety of different spaces.
At CIA, a not-for-profit college, more than 90% of our students receive scholarships and other forms of financial aid. Your patronage helps support this important priority, ensuring students can realize their dreams of attending the world's premier culinary college. If you are interested in enrolling in one of our degree programs at CIA, check out our college offerings. Learn more >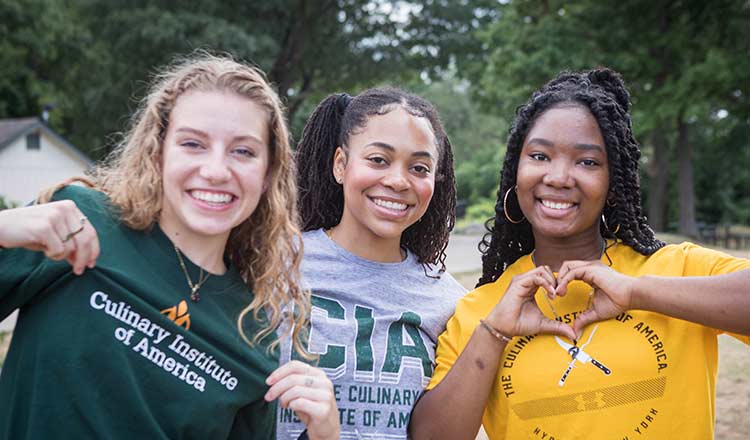 "San Antonio, count your blessings and shout HALLELUJAH!!! We are so lucky to have CIA in our city. I have taken weekend classes at CIA numerous times and it never disappoints."
—Sonia H.
"CIA doesn't disappoint. Been here in the past for some of their art exhibits. I love how they combine art, food and wine in such a fantastic way. Went to their 3D dinner which was a dinner intricately woven into a movie at your table."
—Linda H.
"What a fabulous institution and campus to visit and tour. So envious of those who get to study here. Located along the Hudson River, lush green everywhere, contemporary facilities, and the streets and parking lots named after food."
—Latha P.
What's Cooking at CIA?