Hands-On Cooking and Baking Classes
A variety of offerings for anyone who loves to cook and wants to sharpen their skills.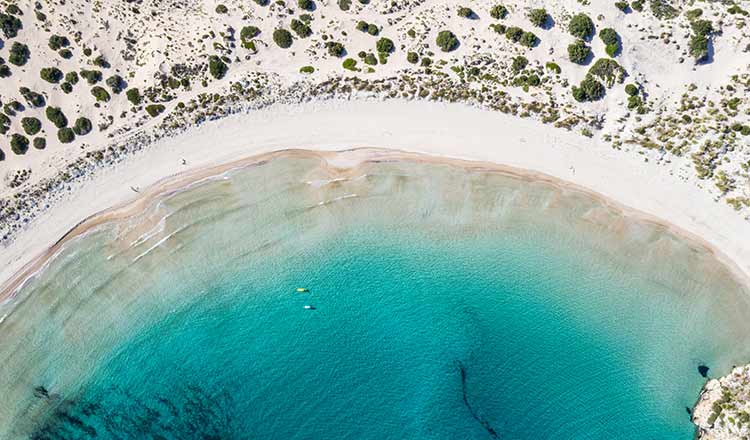 New Offering—Basic Training Boot Camp in Costa Navarino, Greece
Are you ready for the ultimate culinary vacation? We are excited to announce that for the first time ever, we'll be hosting our signature five-day Basic Training Boot Camp in Costa Navarino, Greece at The Westin Resort, March 6–10, 2024. This exclusive package includes accommodation half-board, all meals, five days of hands-on training, course material and aprons, daily morning activities in the local area, sports, bespoke evening experiences, and a guest package with gifts. Limited spots available!
Featured Classes
Plant-Forward Kitchen Boot Camp
Hyde Park, NY
February 5–9, 2024
The future of food is green! In this five-day Boot Camp you will create delicious meals showcasing vegetables, protein-packed legumes, whole grains, and fruits as the center of your plate. Work with chef instructors to learn techniques, ingredients, and recipes focused on a more sustainable and healthier lifestyle.
Mediterranean Boot Camp
Napa, CA
January 9–12, 2024
With its emphasis on healthful ingredients and vivid flavors, Mediterranean cooking has become a favorite among Americans. In this four-day Boot Camp, you'll utilize the unique pantries and flavor profiles of Provence, Southern Italy, Spain, Greece, Turkey, and North Africa, and discover the four ingredients that unify the dishes from these diverse regions.
Basic Training Boot Camp
San Antonio, TX
February 12–16, 2024
Get the hands-on foundation of knowledge and skill to take you to a higher level of cooking. In this five-day, hands-on course, you'll develop a command of classic culinary methods and techniques, including mise en place, knife skills, soup and stock production, and sauce making. You will also learn and use a variety of cooking methods, like roasting, grilling, sautéing, pan-frying, stir-frying, braising, poaching, and steaming.
Subscribe to Our Newsletter
Sign up to be the first to know about upcoming classes, special events, dining experiences, and more at CIA. Sign Up Now