Feed your passion for all things food and wine at a single-day, hands-on class taught by CIA chef-instructors. No matter your skill level or interests, we have a class that is perfect for you!
Our campuses—New York, California, and Texas—are all located in the heart of vibrant culinary regions, and offer you unique, locally-inspired, and unforgettable experiences. We offer a variety of different courses in cooking, baking, and wine and beverage ranging from three-five hours in length.
During your cooking or baking class, you'll roll up your sleeves and jump right into learning techniques and recipes with a chef-instructor by your side. You'll work with your fellow classmates to prepare a menu. Class sizes are kept small for a more intimate learning experience.
After all your cooking is done for the day, you'll sit down with your fellow classmates to enjoy the food you've cooked and discuss the various techniques and recipes used that day. You'll also get a full recipe packet to take home and continue perfecting each dish!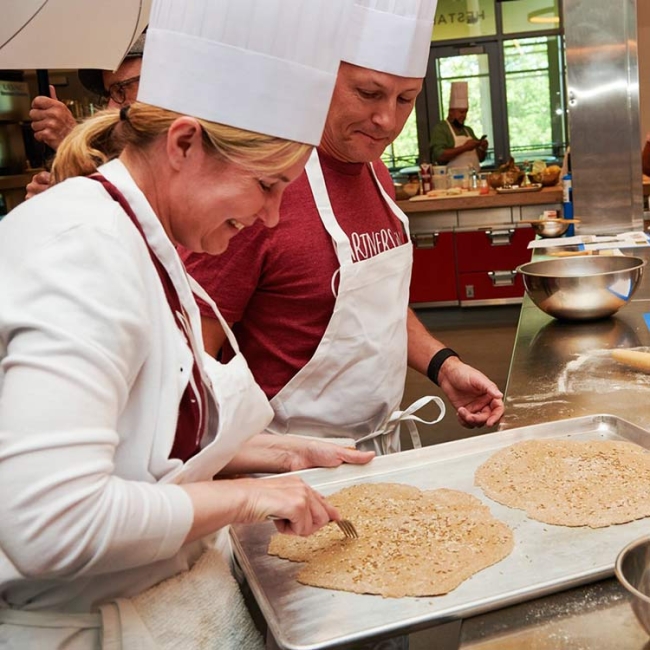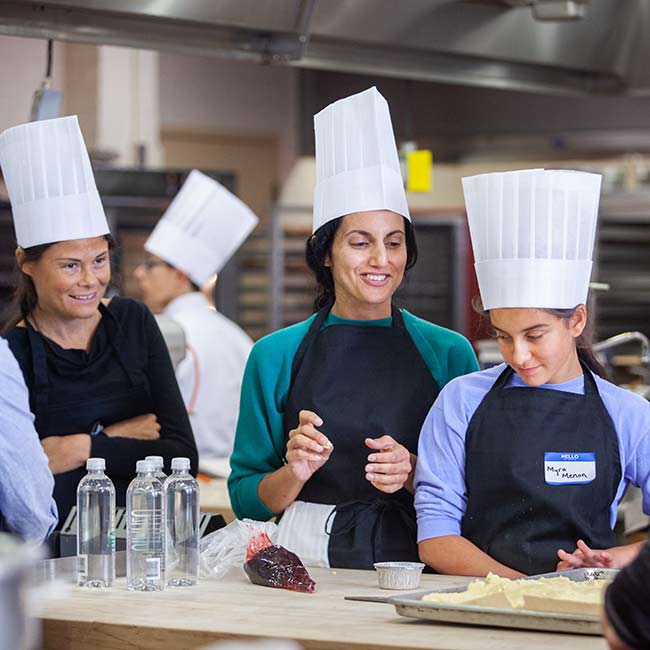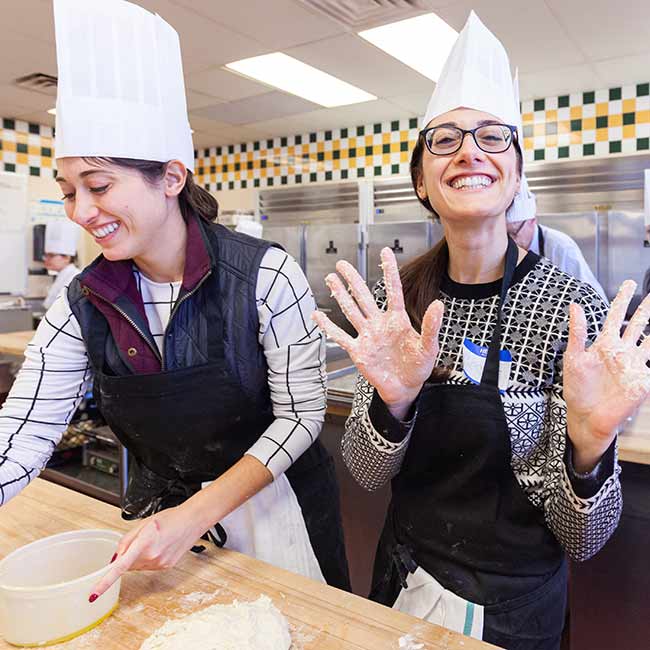 A Sampling of Single-Day Classes
Artisan Breads at Home
Discuss the 12 steps to bread baking and cover different types of flours, yeasts, and mixing methods while you build up your bread baking confidence.
An Introduction to Wine
Learn the fundamentals of how wine is made, served, and enjoyed through guided tastings and discussions.
Gourmet Meals in Minutes
Think like a chef and hone your culinary skills to increase your speed and efficiency in the kitchen while creating gourmet meals.
Class Overview
Hands-on cooking classes focused on global cuisine, kitchen skills, baking and pastry, and more.
Wine and beverage classes focused on tasting, pairing, and flavor discovery.
Family-friendly classes for parents, kids, and teens.
Holiday-themed classes focused on festive cooking and baking classes.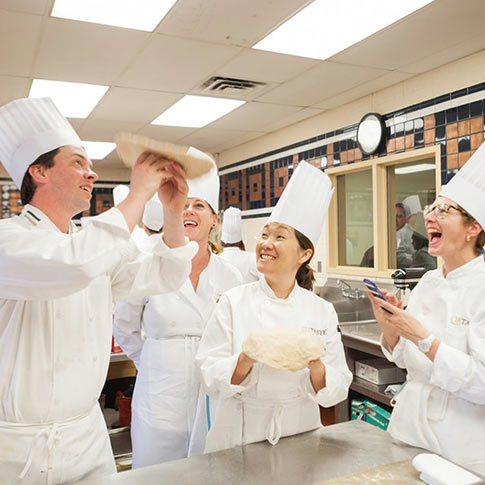 Ready to Take Your Culinary Skills to the Next Level?
Take a culinary vacation at a CIA Boot Camp! Much more than cooking classes, CIA Boot Camps are multi-day immersions into the world of food, each created to offer a deep dive into a specific topic. Choose a Boot Camp to match your personal schedule and come learn from the best, have tons of fun, and be inspired!
Bring CIA Into Your Kitchen with DISH
Looking for more? Become a DISH member and receive exclusive VIP access to all of CIA's online video demonstrations, library of technique videos, video interviews with world-famous chefs, quintessential recipes, and more.