In celebration of National Women's Month, we are excited to highlight a few CIA chefs who inspire us to be better every day and have fun in the kitchen!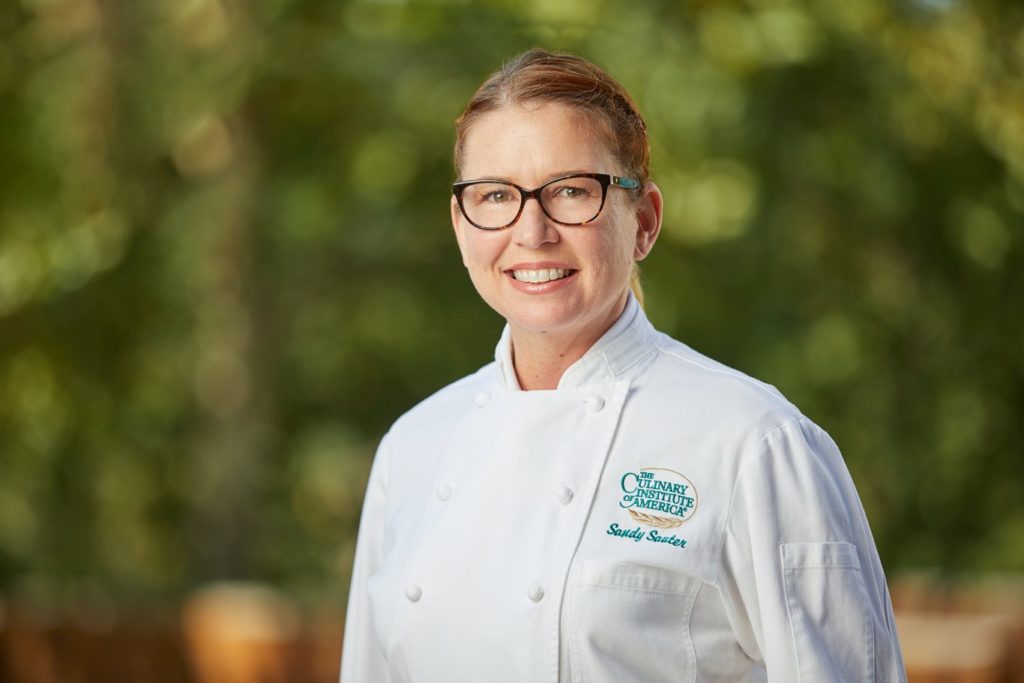 Sandy Sauter – The CIA at Copia
Executive Chef: Public Programs
What inspired you to pursue a career in food?
My Grandmother and Great-Grandmother. They were geniuses in the kitchen. The door was always open at mealtime and they loved to share food and laughter. With the meagerest resources, they could turn out a crave-able feast (3 times a day) for the 11-mouth household, with enough to invite friends and neighbors who would fight at the chance to partake in their creations!
What is your proudest professional accomplishment?
The amazing team I have! I love the fact that the team is well-rounded with professionals of diverse culinary backgrounds. The best part is the camaraderie! We support, teach and learn from each other every day. 
If you were not in the food industry, what do you see yourself doing?
In the past, I had trained with the fire department but the culinary world pulled me away. I believe I would be a firefighter, after all, there would be adrenaline and plenty of good food, so it's not that far off in my mind!
What is the best piece of advice you've been given?
It started back more than 20 years ago, no matter what endeavor or adventure I was trying to conquer, my dad would always sign off any correspondence with "GeH!", Give-em Hell.
Who has been the biggest influence in your career?
One of my instructors in culinary school (many years ago), Chef Michael Weller. The class sizes were large and, I understand now, more than ever, how busy he must have been but, he took time, outside of normal instruction, to push and encourage me. I remember him saying to me, "You are really going to do something in this industry, you are going to change things". I couldn't believe he was talking about me at the time, but I have thought of that statement many times in my career and tried to live up to it. It has been a bit of a guiding light for me to keep pushing.
What is your favorite thing about the Food Enthusiast classes?
I love seeing the "light-bulb" or "a-ha" moments on people's faces. No matter what experience someone has, there is always something to learn or the possibility of finding a better way of doing something.