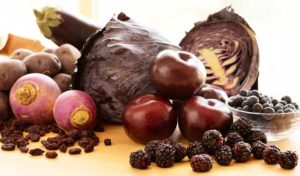 It's a new year, which means a new you—or so they say! Whether you are committed to a firm strategy or just a general resolution to do a little bit better this year, healthier eating is a plan that's good for all of us. In general, we know the fundamentals of good-for-you foods: eat less saturated fats, fill your plate with fruits and vegetables, and try to incorporate more whole grains. But some of our habits are hard to break. Here are some of our best tips for overcoming the big hurdles:
Embrace meal prep, but not just for dinner. We tend to either skip or buy prepared breakfasts and snacks, so set yourself up for success by making containers of trail mix, cooking and peeling hard-boiled eggs, and cutting up raw veggies for snacking.
Don't let your sweet tooth be the thing that keeps you from reaching your goals. Identify the desserts you most enjoy and figure out how to replicate the main components in a more virtuous way. Instead of chocolate chip cookies, mix a small bowl of chopped chocolate and salted pecans.
Don't get distracted by fads that are too good to be true. Before you get caught up in say, a keto diet or juicing or whatever thing is cool in 2019, talk to your doctor and do lots of research. Of course, here at the CIA, we promote home cooking and whole foods.
Remember, cooking healthy food doesn't have to be complicated. Give our recipe for Grilled Garlic Shrimp a try- and bonus, it's only six steps!