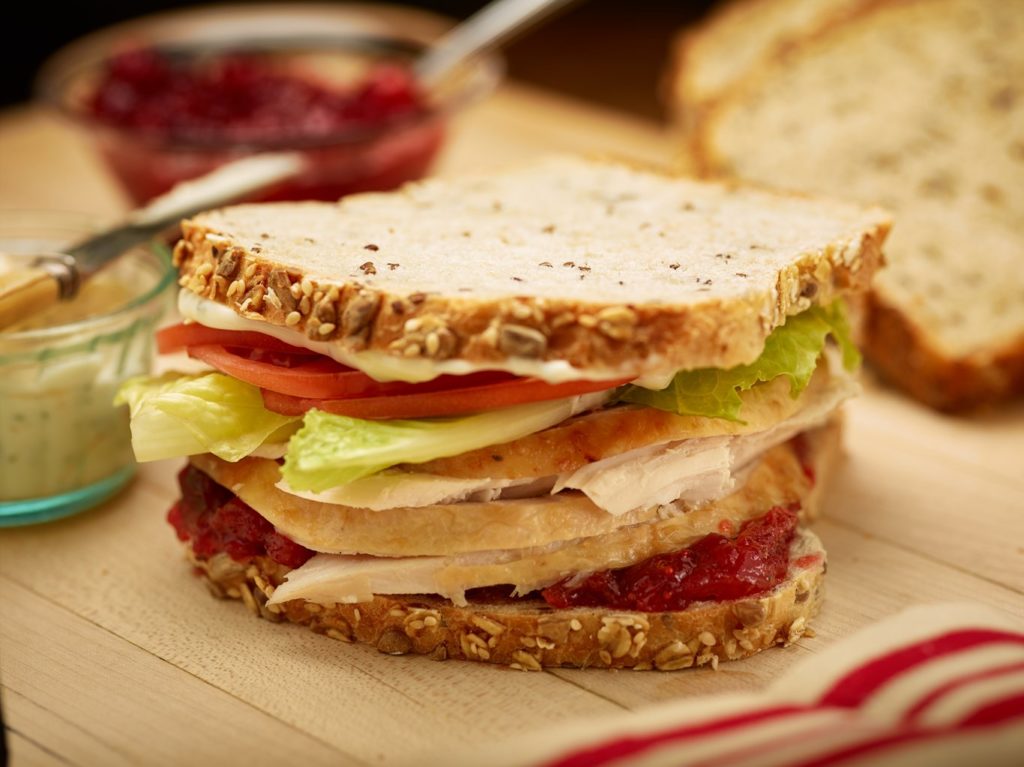 Sandwiches are a staple in most of our weekly routines. Something about putting together a sandwich brings comfort and nostalgia to some and dread to others. Sandwiches are as easy as putting an ingredient between bread to as elaborate as chopping, slicing, spreading, toasting, grilling, baking and even frying!
What we believe makes a great sandwich simple and easy is a bit of meal prepping. Take a day and prepare your favorite ingredients ahead of time.
Step 1 – Prep your veggies
Veggies add a create crunch, flavor and texture to any sandwich. So having them prepped and ready to go will make your sandwich making time quicker and more enjoyable.
Store your sliced tomatoes in a covered container or resealable bag in the fridge, they will keep fresh for 3-4 days. Lettuce leaves can be stored in a covered container to avoid bruising for 7-10 days. Sliced onions will last 7-10 days, and sliced peppers and cucumbers will last 2-3 days.
Step 2 – Prep your fillings
You can put any type of protein in your sandwiches! Try sliced deli meats, last nights roasted chicken, for a meaty sandwich or grilled veggies, tempe or tofu for a vegetarian option. And you can't forget the cheese, grab a few to switch it up during the week!
Step 3 – Prep your condiments
Whether you are team mustard or team mayonnaise, make sure you have your favorite condiment in stock. It can make it or break it for some sandwich lovers. Try Dijon or honey mustard for spicy or sweet kick. Make a homemade aioli to elevate the creamy spread component.
And don't forget the bread! Get a good quality bread that you love or make your own.
Now you are ready to make a quick and easy sandwich, any day of the week!