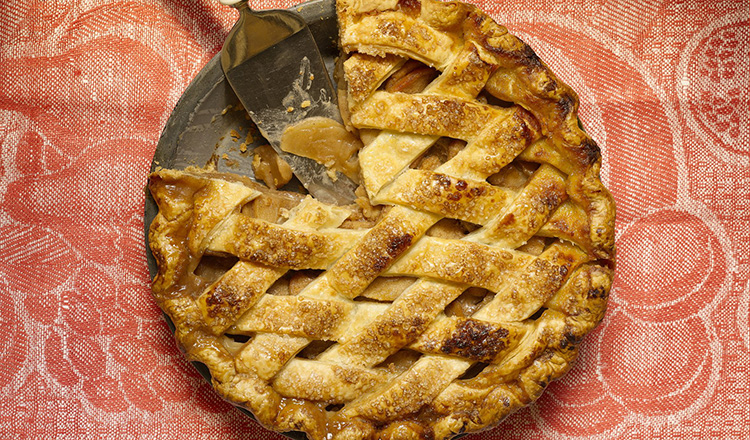 Sunday is Mother's Day, and we think the best way to celebrate the mother-figure in your life is with your undivided attention and lots and lots of fun!
We, of course, are partial to anything that happens in the kitchen. If your mom also loves a fun foodie project, we've got some ideas for sharing the day together.
'Tis the Season
It's spring, which means farms are open for picking fresh flowers and produce. Spend the day out in the sunshine to pick your own fruits or veggies and bring them home to enjoy together. Make a big pot of jam, a cozy vegetable pot pie, or a batch of strawberry lemonade to drink in front of your favorite movies.
Family First
Does your family have an old favorite recipe that you've never cooked before? Get Whether it's Grandma's classic blueberry cobbler, Great Uncle Arthur's pierogis, or those incredible meatballs your babysitter used to make, gather up your crew and give it a try. Don't have any heirloom recipes? Now is your chance to start a new tradition. Dig through some cookbooks (or our Foodies recipe collection!) and find something the whole family will love for years to come.
Secret Chef
Nothing brings out family fun like a little healthy competition! Organize a secret basket challenge where each person gets one or a few secret ingredients to make a dish. Everyone gets free rein of the pantry, and the group picks a winner who gets to gloat as much as they like!
Play with Your Food
Cooking dinner may sometimes feel like a chore, but as Mary Poppins told us, "Find the fun, and snap! The job's a game!" Choose a theme and use it as your guide for planning the menu, creating dishes that match the theme. Some theme thought-starters: a seven-course dinner based on the colors of the rainbow; main ingredients that all start with the letter M (for mom!); foods based on your favorite book–you get the idea. Anything goes, and you'll have fun cooking and eating!
Try Something New
We love a meandering trip to the farmers' market, especially when it means trying new foods and ingredients. Spend some time wandering your local farmers' market (bonus points for a short road trip to a neighboring community!) and encourage everyone to try—and bring home– unfamiliar treats, fruits, and veggies. Then, whip up a nice after-market snack or dinner together!
Arts and Crafts
No one loves arts and crafts time more than kids—except kids at heart! Bring together your loved ones for the best kind of project: one you can eat. Decorate sugar cookies, make personalized cupcakes, or create a build-your-own pizza station to see what creative combinations your crew can come up with!