One of my biggest inspirations in the culinary field is chef Alex Guarnaschelli. As a little girl growing up, I did not really see a lot of female chefs on tv, besides Rachael Ray. Watching Alex on Iron Chef really inspired me to go into the culinary field. Then a couple of years ago on my first of many trips to my favorite place in the world, New York City, I got to go to Alex's restaurant Butter. It was one of the best restaurant experiences in my life and I will remember it forever. So, when reading [Ruth] Reichl's paper on M.F.K. Fisher, I understood why she wrote it and how she felt when she did. All the stories that I read were very inspiring in the fact that so many people are influenced by food. I hope that one day when I become a chef that I can have a small piece of creating those memories and experiences for people.

CIA student Blaney Stuart, '24 San Antonio
I have seen few black women in the industry, but they are the ones that inspired me to go out and live out my dreams to become a chef. People like Roshara Sanders, the first black female instructor at CIA since the school opened in 1946, inspire me. As of the year 2020, CIA finally got their first black instructor, let that sink in. It is a step in the right direction which is amazing, but I would love to see more. I would love to be next and hope more will follow. As we embrace the bandana, let us remember where we came from to change where we go.

CIA student Courtney T. Mays, '24 San Antonio, in response to Toni Tipton Martin's
"How the Women of the Jemima Code Freed Me"
As the adjunct writing professor at CIA, I have the privilege of reading the private thoughts of our current student body in the weekly journal assignments submitted by my students. Perhaps you see me as a bit strange for wanting to share their private thoughts. Maybe I am strange. But I have noticed a distinct trend among these many voices, and I believe thought trends are worth sharing with other professors and food professionals.
You may think that social media dominates the thought process of young chefs in training, but I can assure you it doesn't. In fact, I am shocked by how disconnected our on-campus Gen Z population is from the madness of TikTok and sound bites of Twitter. This gives me hope for our collective future.
The most interesting trend that runs through the river of words I read is a deep vein of tender vulnerability. This vulnerability steadies itself only with the intangible element of inspiration. Inspiration is a crucial part of a young chef's batterie de cuisine.  
Wrapped inside of this glittery blanket of inspiration is a solid unambiguous pivot point. Students and professors alike can recall the exact moment when their life's ambition shifted, and they decided to pursue a culinary career. Without this vital transformative moment or event in an aspiring chef's life, enrollment numbers would…well, perhaps there would be no enrollment at all. The earthbound and uninspired need not apply.
A kind word or gesture, political or financial realities, or a serendipitous encounter can all provide these pivot points. What amazes me is that each chef can vividly describe their own moment when they decided to become a culinary professional. The pivot point is seminal in all culinary careers.
I had the chance to speak with three of my colleagues on the CIA's San Antonio campus. Longtime friends, I asked them what were the determining moments that sent them towards the professional kitchen.
Chef Sofia Sada had always cooked at home alongside her three aunts, who she considered masters of Mexican cuisine. At the age of 19, she accepted a soccer scholarship from a large university to study architecture in Monterrey, Nuevo Leon in Mexico. She would take some of her home cooking to her favorite architecture professor, who eventually questioned why Sada wasn't studying at a culinary school.
Sada considered the question and a few days later the same professor brought her a booklet on the most famous restaurant in Spain, El Bullí which was under the creative direction of chef Ferran Adria. For Sada, this was her moment.
She quit architecture school, lost her soccer scholarship, and worked day and night to complete her culinary studies. She said her father "almost had a heart attack" when she told him she was going to be a chef, as this was something the women in his world didn't do. The gift of a booklet and words of encouragement from her professor of architecture (also a woman) sent Sada into a different career. 
Chef Hinnerk Von Bargen was completely opposed to studying cuisine. His parents owned a small inn with a restaurant in their hometown in Germany. The inn was also located on a farm. If his father ever completed his hospitality duties, there were always farm chores waiting. Von Bargen jokes that the first words he learned from his parents was "Not now, honey."
Eventually Von Bargen met other young people whose families were in the hospitality business, but whose parents were not permanently working double shifts. Their lives were less chaotic. Von Bargen got a job outside of his parents' inn in the front of the house of a restaurant in Hamburg, which he enjoyed.
At the time, Germany had mandatory 2-year military service, but when he received a letter telling him he was not eligible, he decided to use that time to attend culinary school. The letter releasing him from two years of service was the game changer.
For Chef Alain Dubernard, 1978 was a year to remember. The date marked not only the first time he visited San Antonio when he hitchhiked from Mexico City to attend a Rush concert, but the first time when he entered a bakeshop.
Since that first visit, Dubernard always approached pastry as a business opportunity. Originally, he had wanted to attend Cornell to pursue a career in hospitality, but the sharp devaluation of the peso in the early 1980's made that dream an impossibility. He stayed in Mexico City for his formal culinary education instead. He took a job at Club Med in Cancun, but not to cook. He taught snorkeling, jammed with musicians, and enjoyed fun outings like picnics and theatre. But he knew he couldn't snorkel and play backgammon on the beach forever. He needed a career and he wanted to leave Mexico City.
He decided to take a job with the Roux Brothers at The Waterside Inn in London. The wholesale bakery where he worked sold croissants to Harrods, and he saw first-hand how this business model would succeed back home in Mexico City. After London, he took a job in Paris as a chocolatier.
But he was beginning to realize that Mexico wasn't so bad. He knew opening a wholesale bakery in Mexico would be a tremendous amount of work, so the parties stopped once he decided to return home.
What I have learned is that a pivot point is the genesis of a professional legacy. Countless careers have pivoted on a single thought, action or omission. As we see in the stories of my dear fellow colleagues, it was a booklet, a letter from the military, and a visit to a bakery that initiated three brilliant international culinary careers. The student excerpts included at the top of this essay speak of being inspired by a "few women" or becoming a "small piece of creating those memories." The diminutive nature of pivot points seems to be something we all innately recognize.
Perhaps your concept of legacy comes with a light saber and its own John William's thematic fanfare: memorable, pervasive, monolithic, grandiose. What I have learned from the student's voices and colleagues' testimonials is that a food professional's legacy has a granular texture. Legacy is built with tiny unplanned events. You never know what small action or word could change the trajectory of an apprentice chef's career.
Students are not looking for bonfires but for sparks from which to ignite their own professional torch. They seek out the reliable kitchen veteran that models the courage of taking tiny risks every moment of the workday. They are searching for the experienced chef that makes a mistake, reevaluates and dedicates themselves to incremental improvement. The inspiration for sustained courage is what culinary students crave.
You could be part of a student chef's blanket of inspiration. You could provide that pivot point which in turn becomes the legacy for both novice and veteran chef. It doesn't take much, I have learned. Trusting my own wisdom helps me to build trust and wisdom with my students. Influencing the trajectory of a professional career doesn't take a Herculean effort. The small kindnesses of the day, the sharing of aspirations as we work towards a common goal, or even the opportunity to write an essay can bolster the courage of those of us engaged in this culinary community. 
I believe this is a thought worth sharing.
---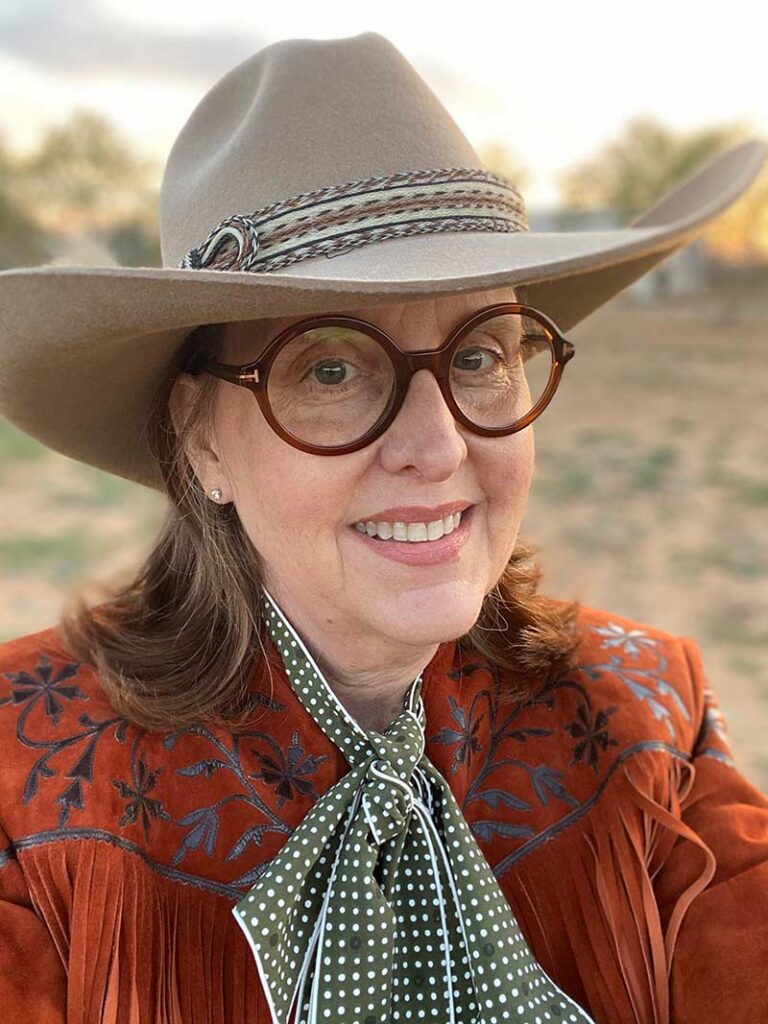 Melissa Guerra is an adjunct professor at our Texas and New York campuses, where she teaches food history and college writing. She is a self-taught culinary expert and food historian, specializing in the food ways of the American continent, especially Texas regional, Mexican, and Latin American cuisine. Guerra holds an MFA in Creative Writing from the University of Texas, Rio Grande Valley, and continues to write and publish articles about life along the U.S./Mexican border. Her second cookbook, Dishes from the Wild Horse Desert: Norteño Cuisine of South Texas, was a finalist for a James Beard Award and for an International Association of Culinary Professionals. Guerra also works as a freelance recipe developer, photographer, and content creator and manages a food blog, "Kitchen Wrangler." @kitchenwrangler