Let's Get Started Planning Your Next Event
You're planning an event and you want it to be a smashing success. Finding an event space that meets your needs and ensures success can be a challenge. That's why putting yourself in the hands of the experts at the Culinary Institute of America is the right choice. Our team has the experience and resources to guide you every step of the way and personalize your experience.
Plan Your Holiday Party at CIA
Even though the holidays may seem far away, now is the perfect time to start planning your team's holiday party and we've made it simple for you with a variety of turn-key packages to choose from. Savor the season with a holiday brunch, cocktail reception, or a full family feast! Browse our spaces in downtown Napa or St. Helena, select your package, and let our expert team do the rest. See packages.
Plan Your Next…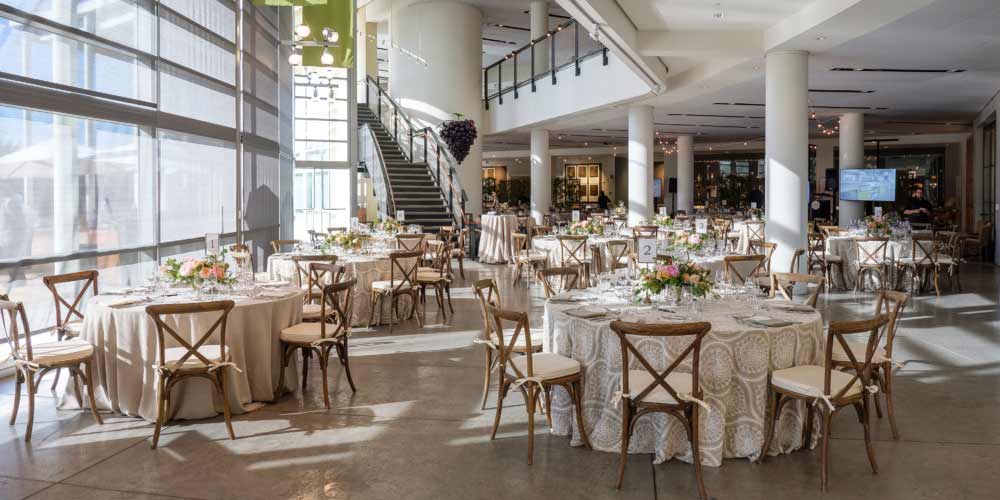 Celebrations
Enjoy that special birthday, anniversary, or office party in style. From private dining experiences to private cooking and wine classes curated by CIA experts, your event will be delicious and memorable for everyone. Our amazing spaces, including our new, 10,000-square-foot Hestan Kitchen, private dining rooms, gardens, and balconies, provide a beautiful backdrop for all celebrations.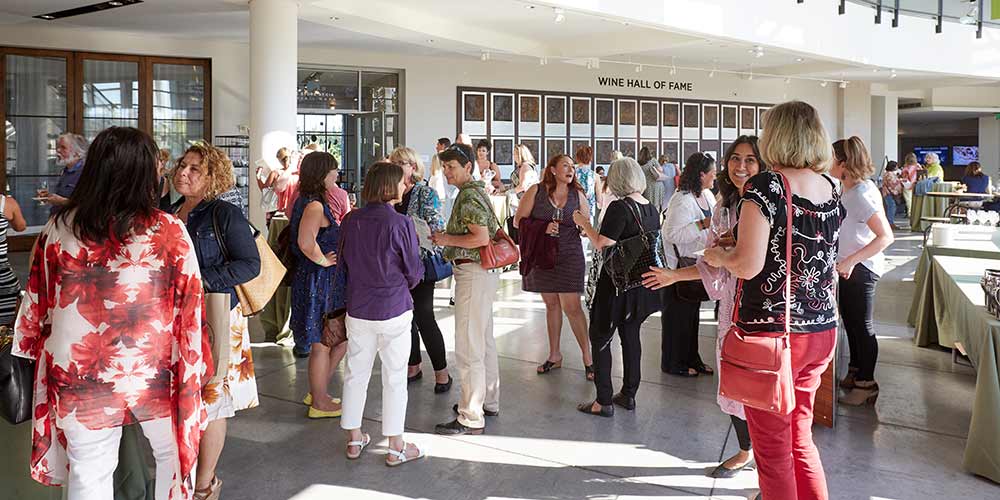 Meetings
Host your annual board meeting, conferences or product launch, at CIA at Copia. Our exceptional resources can provide both the perfect corporate meeting space and lots of unique experiences.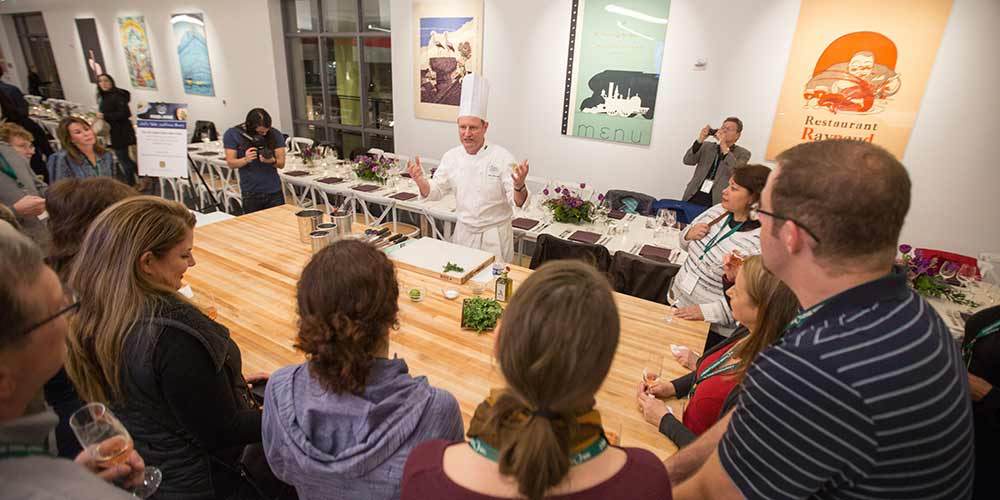 Team Building
Looking for an interactive way to bond with co-workers or "wow" your client? Why not bring your team to a private cooking class, culinary demonstration, or interactive wine tasting? It's the perfect opportunity to strengthen team relationships and have fun at the same time. We offer fully customized classes taught by CIA's own expert instructors for small groups or classes up to 150. You pick the topic and we'll do the rest. Come play, learn, and team-build in our kitchens!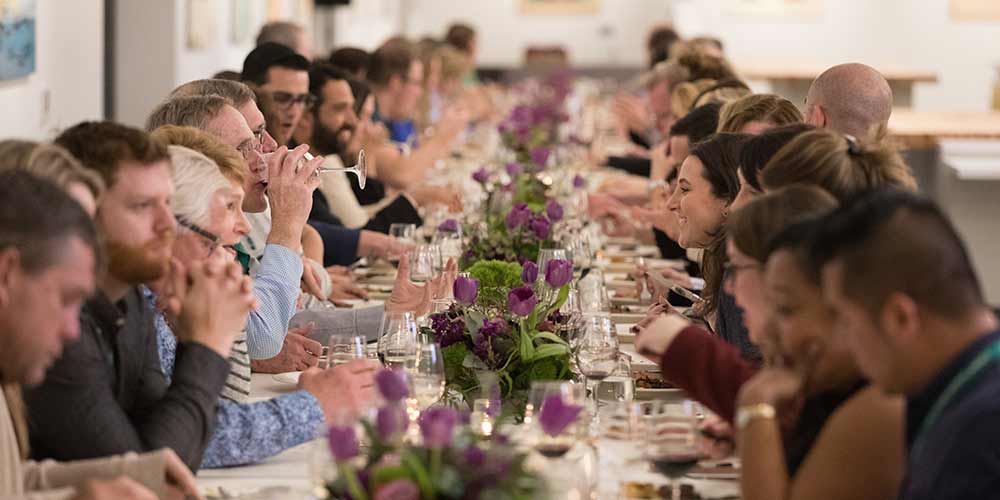 Galas
Whether you are planning a social event, reception, or gala celebration, we have the perfect space for you. Honor your contributors, donors, or employees with an unsurpassed dining experience at one of our stunning venues.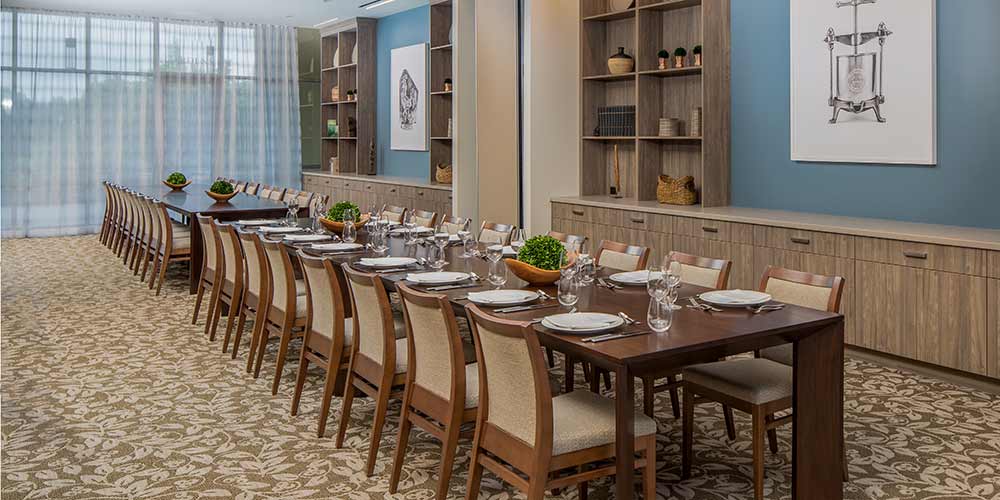 Private Group Dining
With a selection of private dining rooms, menus for any occasion, and a variety of bar packages to choose from, our event and culinary experts will help you plan your perfect private dining experience at The Grove.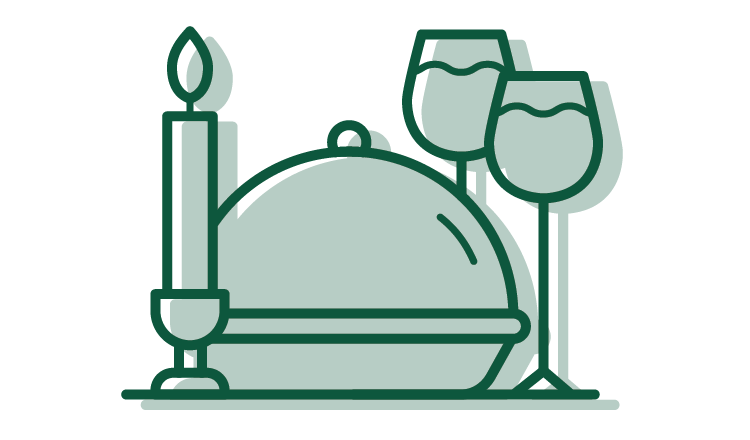 Packages and Vendors
Breakfast, lunch, receptions, snacks, and more—CIA can provide everything you need to make your next celebration, conference, team building, or gala a delicious success.
See Packages (PDF)
See Vendors (PDF)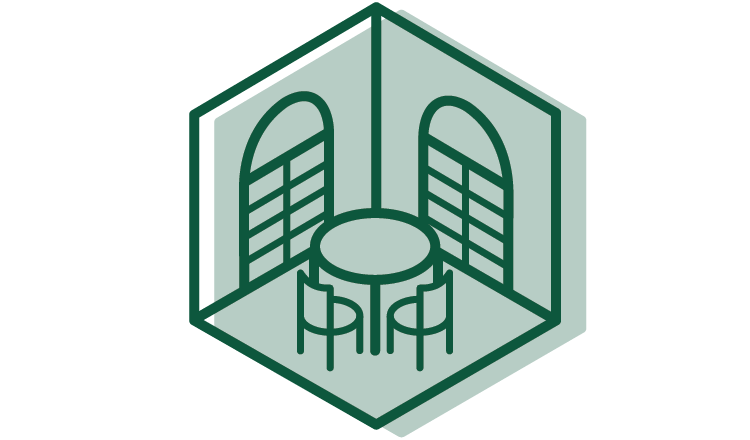 Spaces
CIA at Copia offers such a wide variety of event venues, you are sure to find the one that works for you and your group.