Unique Dining Experiences Provided by CIA Students with Professional Chefs and Faculty
CIA is a family of unique restaurants that provide an array of culinary experiences, from modern French to farm-to-table and from authentic Italian to new global flavors. They are united by their common passion for culinary excellence and their relationship to the world-renowned Culinary Institute of America. Learn more about our restaurants in New York, California, and Texas.
California Restaurants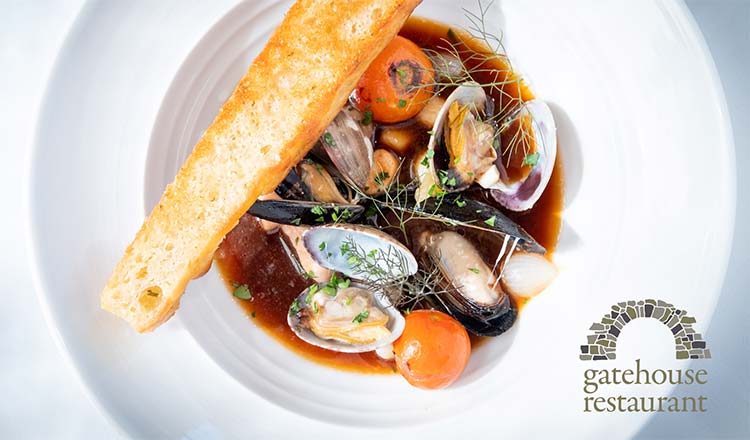 Gatehouse Restaurant at Greystone
Gatehouse Restaurant, on the Culinary Institute of America's historic St. Helena facility, is the capstone experience for CIA students after two years of rigorous culinary, baking and pastry, hospitality and beverage management instruction. These future industry leaders transform the freshest regional ingredients, as well as those from CIA's own herb gardens into creative contemporary dishes, served graciously in a refined yet casual dining room.
The Bakery Café at Greystone
When you first enter CIA Greystone, don't be surprised if you find yourself lured by the intoxicating smells of baked bread, cookies and other treats being made in The Bakery Café. The menu features pastries, cookies, soups, salads, sandwiches, and sides made by our baking and pastry arts students and faculty. No reservations.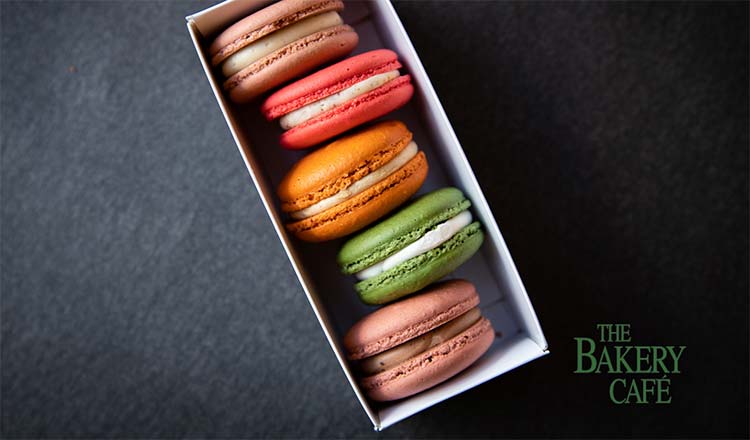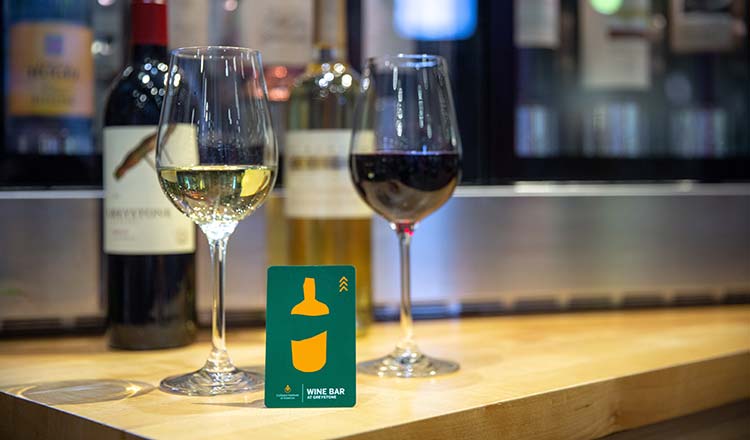 Greystone Wine Bar
Explore the world of wine at Greystone's Wine Bar. Our automated, self-serve WineEmotion dispenser offers eight world class local and international wines at the touch of a button. Relax in our tasting lounge or enjoy a glass outside on our Herb Terrace. With our tasting room, you will find the best value in the valley.
The Haven Cocktail Lounge at Copia
The Haven is closed for the winter. Thanks everyone for supporting The Haven! This summer's opening was a great success and we look forward to re-opening this spring with more amazing bites and libations. Check back for details on our grand reopening as the weather begins to warm!
The Haven honors the origins of classic cocktails with an emphasis on technique, presentation, flavor, and high-quality ingredients, all hallmarks of CIA's style of hospitality.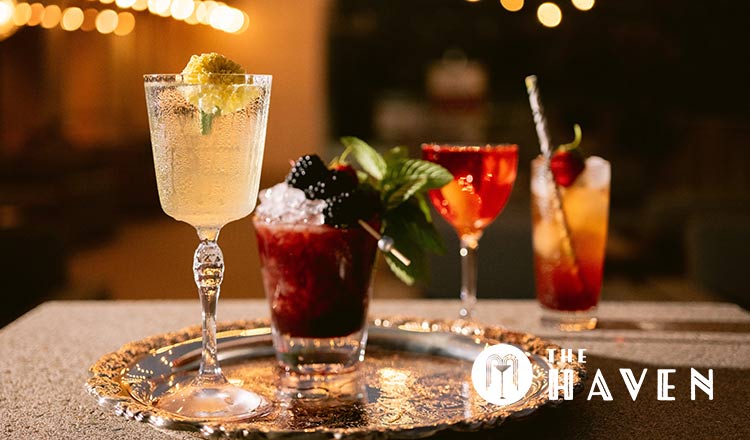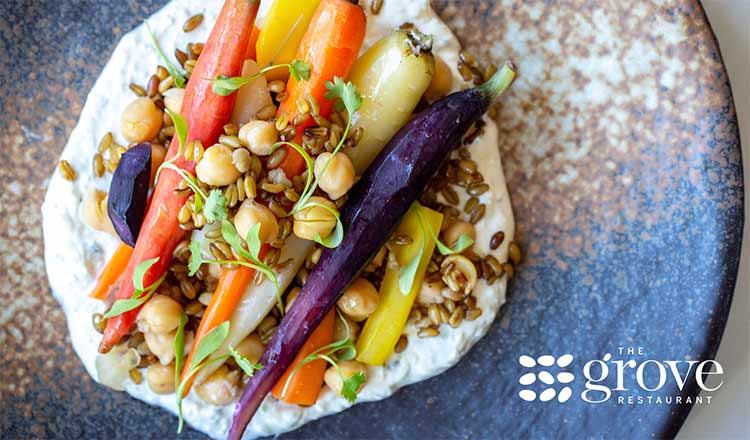 The Grove at Copia
Bold flavors. Mediterranean-inspired cuisine. The Grove at Copia is the signature restaurant from the Culinary Institute of America right in the heart of downtown Napa. The menu is inspired by the bounty of our gardens. The cuisine is Mediterranean in spirit. The vibe is relaxed, whether you're here for a special occasion dining experience or a casual meal out.
Lunch Box at Copia
Lunch Box is CIA at Copia's downtown Napa takeout lunch spot, where you can pick up California-Mediterranean lunch specialties. Fresh sandwiches, bowls, and provisions are inspired by the Copia garden and expertly prepared by CIA chefs. Online ordering available.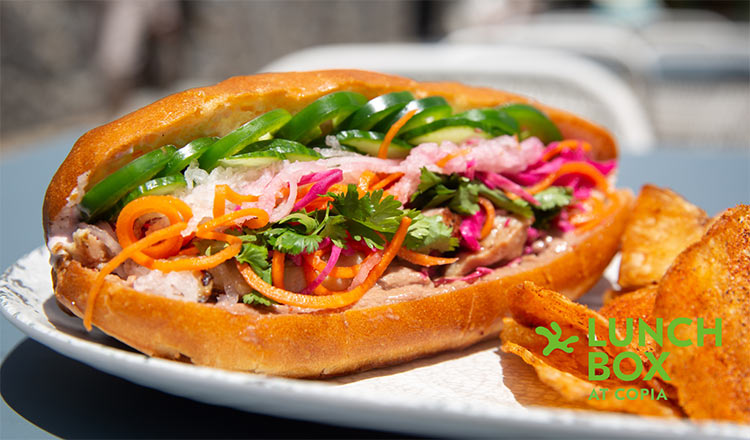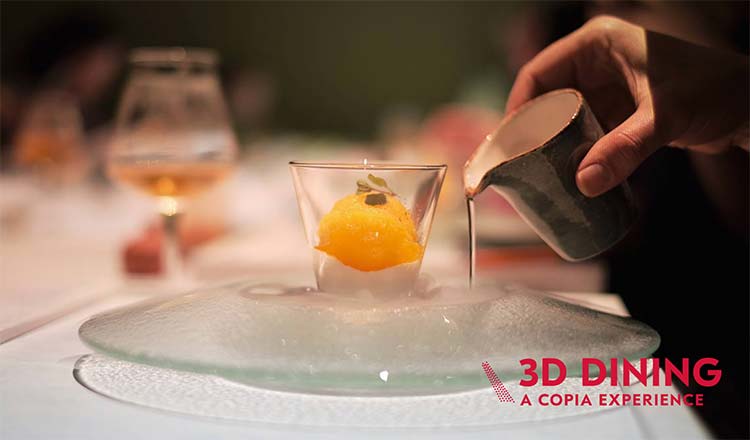 3D Dining at Copia
3D Dining is closed for the winter. Look for our newest experience coming spring 2024.
Join us for this one-of-a-kind dining experience—a dinner and movie like no other. Enter the world of 3D animation, right at your dinner table, and join Chefs Nya and Ned as they save the world from the villainous Dr. Animator. You'll encounter flying forks, knives, fire-breathing dragons, and even a pasta monster as you're transported across the globe without ever leaving the table.
Wine Bar at Copia
Downtown Napa's new tasting experience. Wine tasting on your terms. State-of-the-art dispensers with up to 24 curated offerings. Red, white, new world, old world, and trending—just have fun discovering with tasting portions or enjoy a glass. You get to choose.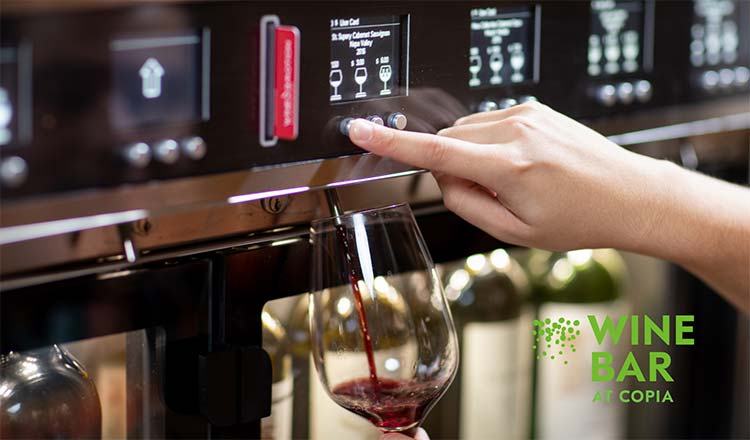 Texas Restaurants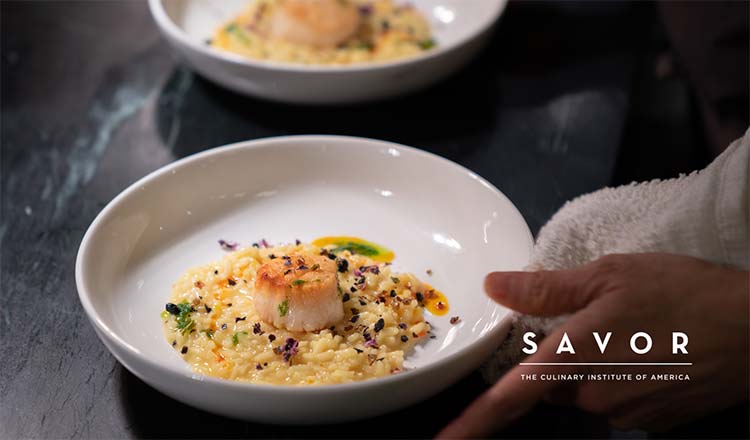 Savor
Step into Savor and experience a meal inspired by ingredients and techniques from around the world. Join us and build your own three or four-course meal in our intimate dining room or come spend time in our barroom and order from constantly changing bites from the kitchen, classic cocktails, curated wines, or local craft beers.
CIA Bakery Café
We were thrilled that the community enjoyed the CIA Bakery Café pop-up. We look forward to serving you unique savory and sweet delights when we pop up again in early 2024. Watch this space for our next opening. Discover the annual pop-up CIA Bakery Café created by the college's baking and pastry senior class. The Café runs from January to April of every year and offers sweet and savory treats that are sure to please.