One of the world's premier wine and food destinations, the Napa Valley is a true celebration of the winemaker, the farmer, and the chef. It's also where you'll find two amazing culinary experiences, just 20 miles apart—the CIA at Greystone in St. Helena and the CIA at Copia in Napa.
The historic landmark main building at our St. Helena campus once served as the home to the Christian Brothers Winery. So, it's only fitting that today, wine and food enthusiasts flock here to take classes that are enhanced by the natural bounty of the farms and wineries of the Napa Valley region. Greystone is home to our academic programs in California, and you'll be able to explore the campus by taking a tour, dining in one of our restaurants, attending an event, or taking a class!

Here's a sampling of the types of classes we offer at Greystone:
The Napa Valley itself serves as a centerpiece while you explore the "how's" and all-important "whys" of cooking and baking in one of our multi-day Boot Camps. Choose to take our signature Farm-to-Table Boot Camp, discover the beauty of artisan breads, or enjoy a world tour of flavors and cuisines. There's something for every taste.
Find your class now >
Enjoy a day discovering global street foods, enhancing your grilling techniques, or learning how to bake pies and tarts at home. There are so many courses to choose from, you'll just have to keep coming back over and over again!
Find your class now >
What better place to immerse yourself for a few hours learning about wine than at our St. Helena campus in Napa Valley. Learn about California cheeses and the wines that love them, discover how to marry food and wine, or, if you only have an hour to spare, take a wine tasting and pairing class at our Tasting Bar. All these classes are relaxed, enlightening, and fun!
Find your class now >
CIA + ATK = A Perfect Partnership!
We know this because two of the experts who develop ATK's foolproof recipes and star in their award-winning television shows are our very own CIA grads Julia Collin Davison '96 and Dan Souza '08.
So, get ready as we bring you one-of-a-kind culinary experiences that will empower you to have more confidence—and more fun—in the kitchen! Choose from single-day hands-on classes for adults or kids or multi-day immersive boot camps at any of the CIA's locations.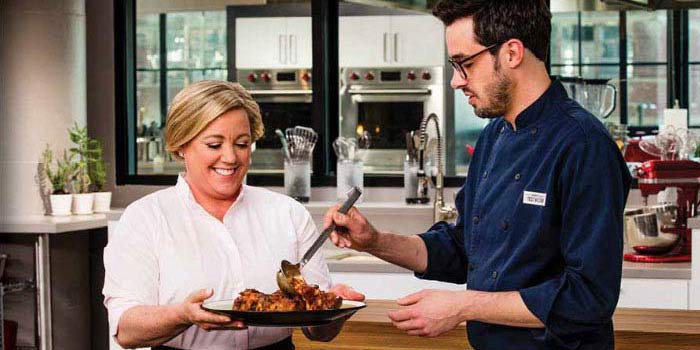 Sign up to receive our e-mails for upcoming one-of-a-kind culinary experiences with the CIA.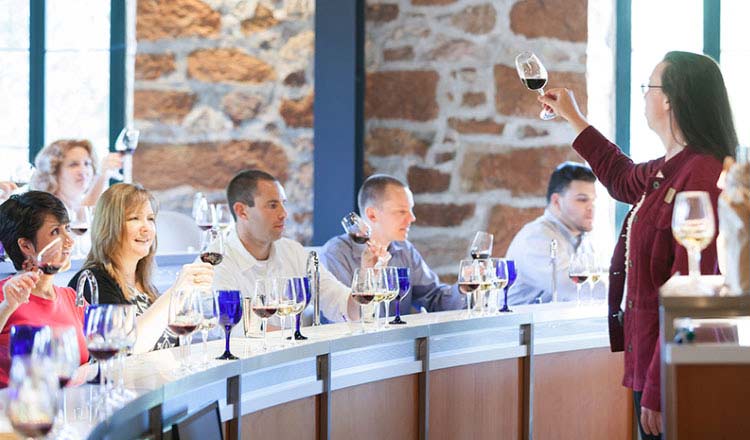 Keep the fun going! Check out these other awesome activities!
---
Contact Information
The CIA at Greystone
2555 Main Street
St. Helena, CA 94574
707-967-2530
Plan Your Visit
If you have more time to spare, there is always plenty to do in the beautiful Napa Valley! Our friends at Visit Napa Valley can help with accommodations, winery recommendations, restaurants, and more!
The CIA has exclusive rates with several of our local lodging partners.