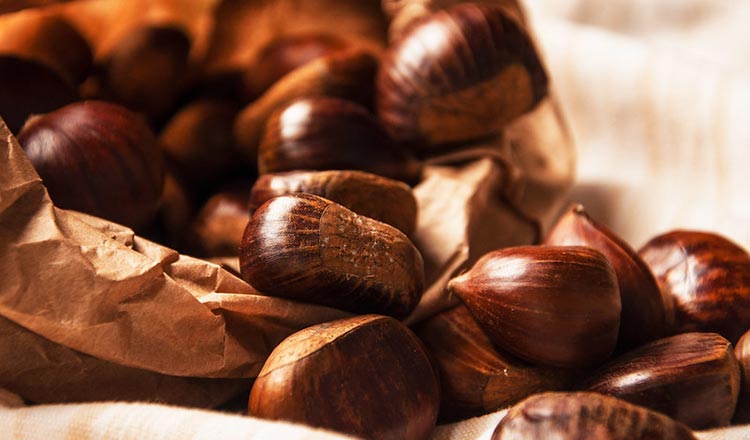 Chestnuts have sustained communities over the centuries. They are a relatively starchy nut, perfect for cooking in thick creamy soups or added to stuffings. Preparing Chestnuts Cut an X on the flatter of the nut's two sides. Try to keep your cut shallow so that you don't cut into the nut meat. Bring a pot… Chestnuts have sustained communities over the centuries. They are a relatively starchy nut, perfect for cooking in thick creamy
soups
or added to
stuffings
.
Preparing Chestnuts
Cut an X on the flatter of the nut's two sides. Try to keep your cut shallow so that you don't cut into the nut meat.
Bring a pot of water to a boil and add the chestnuts. Let them boil just long enough for the shell around the crosshatch cut to start coming loose, about 2 minutes.
Remove the pot from the heat and take a few chestnuts at a time from the hot water. (Leave the rest in the water as you work.) Pull away the shell. The chestnuts are ready to use according to your recipe instructions.
---
Copyright © 2021 The Culinary Institute of America