Let's Get Started Planning Your Dream Wedding
From the bachelorette party to the rehearsal dinner, and from the ceremony to the joyous reception, we have everything to make your wedding special. As a premier Hudson Valley wedding venue, CIA is ready to take care of all the details, from food and wine to design, décor, and lighting. If you can dream it, we can make it happen.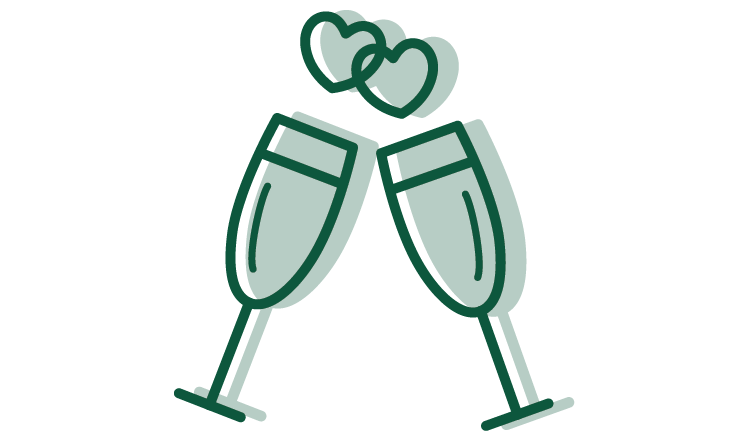 Packages and Vendors
We'll make sure the food is as memorable as the event itself. Choose your dinner package from our offerings, and we'll coordinate with you to customize your menu.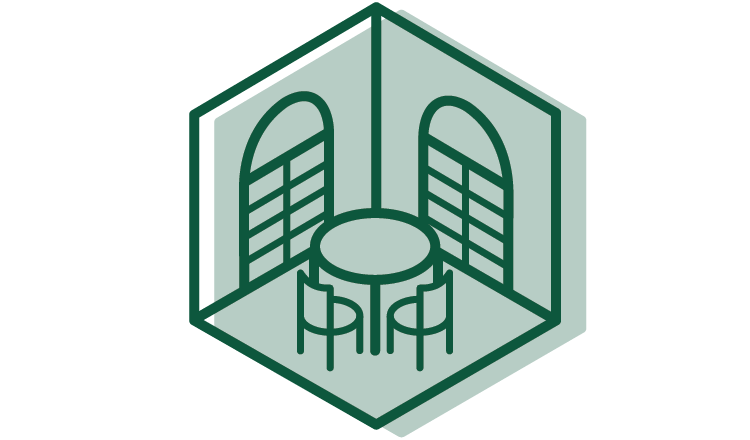 Spaces
With our versatile selection of event spaces for rent, world-renowned culinary expertise, and spectacular setting, you can be sure that your event will be unique and truly memorable.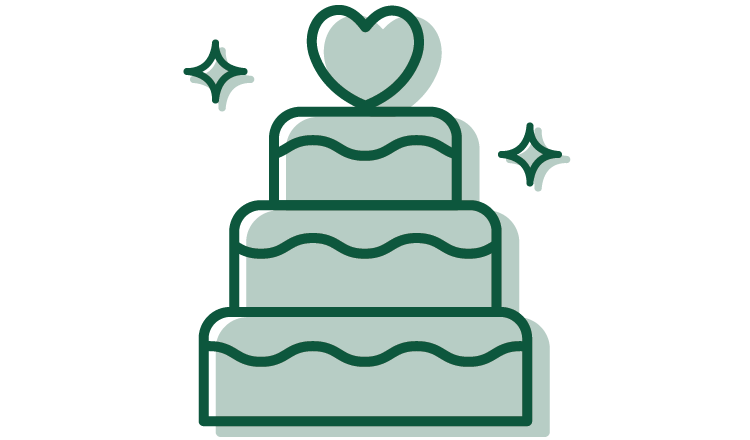 Custom Wedding Cakes
Looking for a creative cake to make your occasion exceptional? Apple Pie Bakery Café has got you covered. To learn more about custom wedding and celebration cakes, contact Café Manager Allison Haight at Allison.Haight@culinary.edu.
"We cannot recommend CIA, Jason Lowenthal, or his entire team highly enough to host your wedding at their stunning campus in Hyde Park, NY. The incredible attention to detail started from our first phone call with Jason helping us to brainstorm all sorts of creative ideas, letting us make the entire event truly our own. The culinary team are superstars as well, led by the chef who thoughtfully crafted our menu with us. Jason and his team managed to pull off our entire day exactly as planned despite thunderstorms, crying flower boys, and the million other fires that need putting out. We can't thank him enough and would tell anyone that they should have full confidence their wedding (or other event) will be exactly how they want it to be (or even better) at CIA."—Richard Myers and Ran Levinsky, 2022
"We toured and booked CIA after finding out from my mom (an alumni) that they host weddings. From the second we met Jason we knew CIA would be our venue. During the two years of planning, Jason probably answered 250 emails from me—yes, I was definitely the most annoying bride of the season. Jason and his team are unmatched. They were able to re-make my husband and my favorite dish from our favorite restaurant in New York City, made the best cocktails, and I have not stopped hearing about how good the food was from our guests, many of whom are chefs or service professionals. My husband and I plan on visiting CIA for all future anniversaries, and I will be recommending CIA as a venue to any brides I meet. If you're on the fence about booking here, reach out to me!"—Molly G., 2023