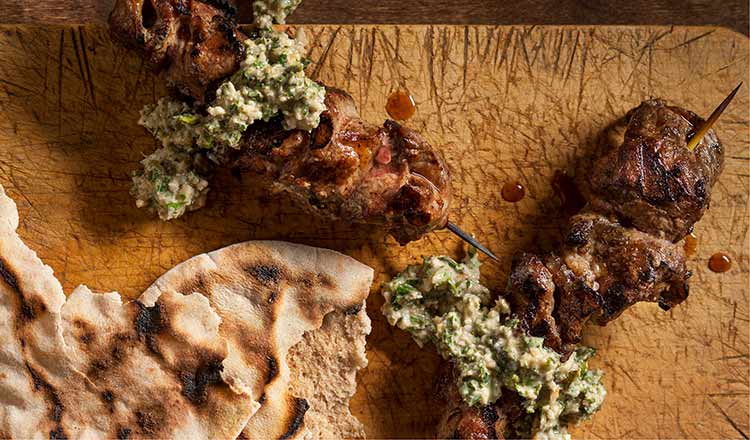 Early in grilling season, we're all just so happy to be outside, we would eat basically anything. But as the weeks go by, those grilled chicken and veggies start to lose their luster. After all, sunshine is not a sauce.
If that's where you are right now, I would like to introduce you to my current homemade condiment obsession: Walnut-Herb Sauce. It's herbal, rich, and tangy, thanks to the addition of two peeled lemons! Its texture is a little coarse from the walnuts, making it a substantial addition to your meal and a-maz-ing on veggie sandwiches.
Despite being ultra-flavorful, it's surprisingly versatile and welcome as an addition to grilled chicken, steaks, fish, veggies, and, maybe my favorite use: grilled lamb. In a pinch, you can even serve it as a last-minute dip with pita chips or a platter of crisp raw veggies—especially bell peppers, which I say from experience.
You can make plenty of substitutions, subbing out different herbs and nuts based on what else you plan to serve—or what you have in the freezer!
The sauce is beyond easy (I proved it in this video), and it stores in the refrigerator for about 10 days thanks to all that acidity. I like it best at room temperature, so take it out of the fridge when you preheat the grill.
---
Posted by Laura Monroe, DISH Editor