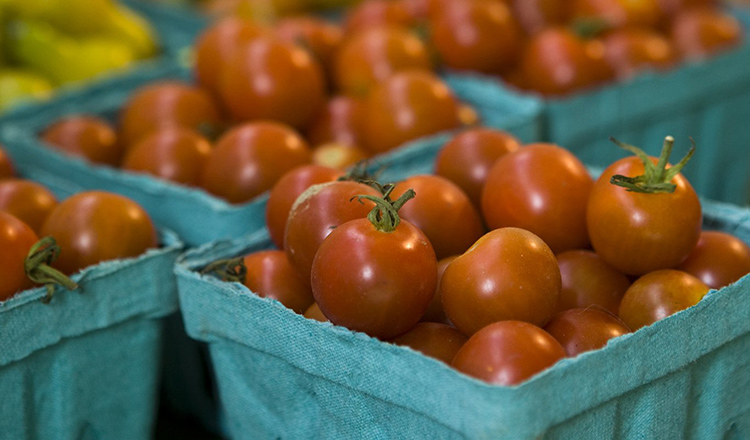 Yields 1 quart
Ingredients
2 tablespoons brown sugar, plus more as needed 1/3 cup minced onion (from about 1/4 medium yellow onion) 2 cloves garlic, minced (about 1 1/2 tsp) Two 28-oz cans whole peeled plum tomatoes, seeded if desired 1/2 cup chopped roasted red peppers 1/2 cup red wine vinegar 1/4 cup balsamic… Ingredients
2 tablespoons brown sugar, plus more as needed
1/3 cup minced onion (from about 1/4 medium yellow onion)
2 cloves garlic, minced (about 1 1/2 tsp)
Two 28-oz cans whole peeled plum tomatoes, seeded if desired
1/2 cup chopped roasted red peppers
1/2 cup red wine vinegar
1/4 cup balsamic vinegar
1 teaspoon kosher salt, plus more as needed
1/2 teaspoon cayenne
Directions
In a saucepan, combine the sugar, onions, garlic, tomatoes, and roasted red peppers. Bring to a simmer over medium heat and cook, stirring occasionally, for about 15 minutes. Use the back of a wooden spoon to crush tomatoes.
Add both vinegars and continue to simmer until the mixture has thickened, about 40 minutes. Adjust seasoning with salt, cayenne, and additional brown sugar, if needed.
In a blender, purée the mixture until very smooth, and strain as needed.
Copyright © 2022 The Culinary Institute of America