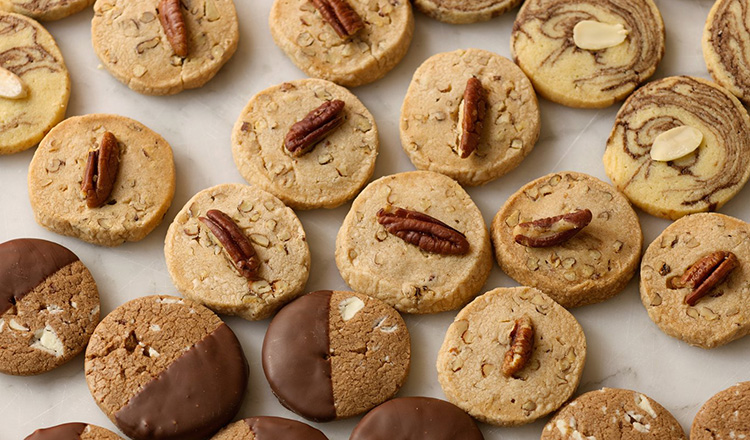 The holidays sneak up fast (it's basically already November!). We always have grand plans for our cookie plates, but they tend to be the first thing to go when the to-do list gets too long.
This week, we're borrowing some time from our Sunday meal prep to get ahead of our holiday cookies. Follow our lead and load your freezer with your family's traditional can't-miss holiday cookies. Be sure you make your to-do list now so you can relish in the satisfaction of crossing off your first project!
Cookies that are best suited for freezing are classic roll-out sugar, shortbreads, and other butter-and-flour cookies like chocolate chip or biscotti. Hold off on any meringue-based cookies, which won't hold up as well.
For any cookies that will be glazed, chocolate-coated, or decorated, wait to do any finished until post-defrost. Royal icing, sugar glazes, and sprinkles won't come out of the freezer looking as great as when they went in.
And if you just can't get enough cookies and want to spend some time with like-minded bakers, join us for a Holiday Cookies class at our Hyde Park, San Antonio, or Napa campuses!
Try some of our favorite recipes to get started!