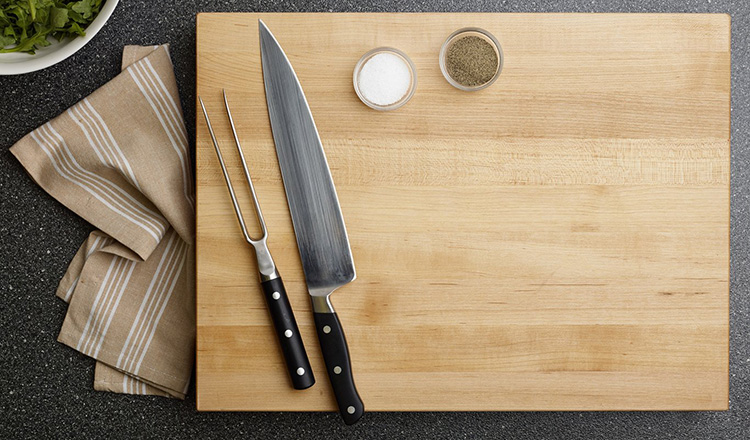 As a food editor, recipe developer, and food stylist, the most frequent question I'm asked is: "So, do you cook at home, too?" And, well, as a human, the answer is yes—I eat and feed others on a daily basis in both my personal and professional lives. And while I love to cook, I also get tired and bored and run out of ideas from time to time. And after the year we've had, I think most people can relate.
This week, I'm sharing a few of my favorite sources of inspiration and tips to keep your kitchen creativity flowing at the start of this new year, and for years to come.
The first step is to find an accessible source of inspiration, and I think the best place to start is with a new cookbook. Yes, you can find a lot of free recipes online (including here!), but there is something grounding about sitting on the couch each weekend and ear-marking pages of recipes to shop for in the coming week.
Ask friends and family for recommendations, and look for books that offer convenience strategies, like slow-cooker recipes, sheet pan dinners, or 20-minute meals. Each week, double one recipe and put the second half in the freezer for a night down the road. Exhausted future-you will be so grateful.
Another tip and never-ending trove of inspiration—join a CSA. A few years ago, I signed up for my first CSA—community-supported agriculture—box. Every few weeks, I receive a box of produce from a local farm or farm collective, and opening it is like embarking on my very own mystery box cooking challenge. I never know what's coming, and sometimes, I discover an ingredient that even I've never cooked.
This surprise box of ingredients (which, depending on the program, can include meat or other groceries) takes some of the planning out of my weekly routine. I shop for staples, like beans, pasta, and proteins, and then just cook what shows up on my doorstep.
Being part of a CSA may seem like a luxury, but depending on what sort of a box you order, it is often less expensive than buying the same produce at the store. You're also supporting your local community and treating yourself to fresh-picked produce. Ask your favorite farmers' market vendors if they have a CSA program.
If you don't have access to a CSA, the spirit of adventure still stands. Wander the produce aisle and grab a few things you've never tried before. Switching up your usual ingredients can reignite that spark you felt when you first learned to cook.
If you aren't sure how to cook your new ingredient, ask around. We're living in strange little bubbles these days, and you're sure to find someone who can't wait to chew your ear about radishes!
And, if you have a day that you just don't feel like cooking, don't beat yourself up about it―order take-out. In addition to giving yourself a night off, ordering take-out is a great way to support your local restaurants.
Laura Monroe '12 is the food editor for CIAfoodies.com, and a CIA graduate living and cooking in central Texas.