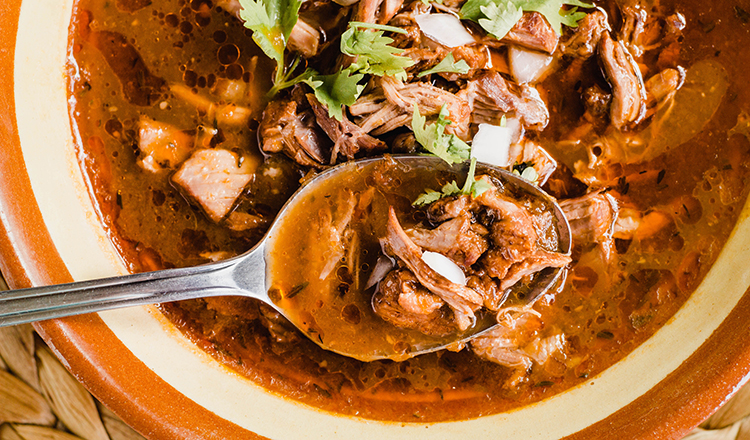 If you spend any time on social media, you've surely seen photos of crispy, griddled birria tacos. Just the sight of them stops any foodie in their tracks. Melted cheese, golden brown and lacy around the edges. Tender meat, rich from hours stewed in chiles and tomatoes. And, of course, the broth, with a glistening layer of bright red fat at the top—indulgent and flavorful, for dipping and dunking so you don't miss a morsel of flavor.
And while the birria taco is a food worthy of the attention, it is the birria itself that deserves all of the credit. Birria, a stew from the Jalisco, is traditionally stewed goat in a rich broth flavored with lots of chiles, roasted tomatoes, spices, and herbs. It is served alongside garnishes like onion, salsas, and, of course, corn tortillas for mopping up the broth.
The meat, a labor of love after hours of low and slow cooking, becomes melt-in-your-mouth tender. Though goat is traditional, pork or beef—birria de res—are common, especially along the U.S. border with Mexico. Like any good stew (and this one is really good), the prize is the cooking liquid and broth, which is where these on-trend tacos come in.
A popular street food both in Mexico and in regions in the United States with strong cultural ties to Mexico—including our campus in San Antonio, Texas—birria tacos are filled with the pulled meat from the birria stew. Unlike some other tacos you may have had, the filled birria tacos are then dipped in the vibrant, chile-red fat skimmed from the top of the stew and griddled until they are crispy.
The tacos you've seen on Instagram are most often this classic birria taco, but with a twist. Loaded with cheese, which becomes melty inside and crisp as it oozes onto the griddle, and then served alongside a cup of the birria broth, these tacos are called quesabirria for the addition of cheese.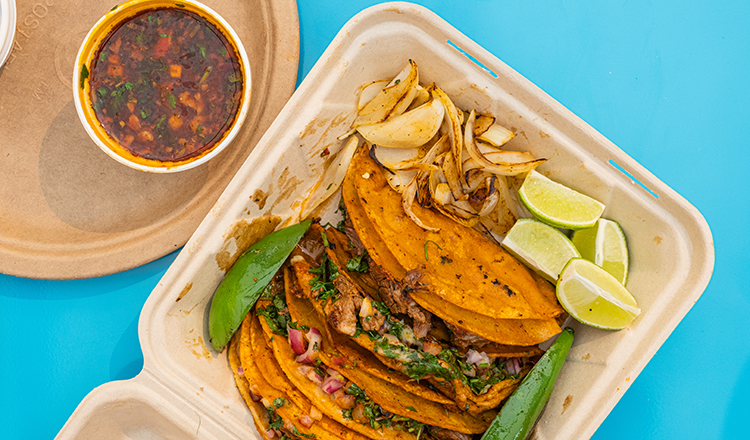 Like most global foods that find their way to the melting pot that is the United States, birria can be found gracing more than tacos. In Los Angeles in particular, you'll find birria on pizza, in ramen, burritos, and virtually anything you can imagine. But traditional birria and birria taco vendors can be found in nearly any city if you look closely enough.
Of course, birria can be found right in your town's best kitchen: at your house! This birria recipe looks BIG, but the techniques are all simple and well worth the effort. Use goat, pork, or beef, if you prefer, making sure to use enough bone-in pieces for an ultra-rich broth.
And if you decide to use your leftovers to make some quesabirria tacos, look for Oaxaca cheese, which is mild in flavor, but high in gooey, melty texture. If you can't find it, any cheese will do, but asadero, Muenster, and even mozzarella are great choices.
Don't forget: if you make tacos, you have to put them on the 'gram. Tag us at @cia.foodies!