Peppers and chiles are often peeled before they are used in a dish, to improve the dish's flavor or texture, or both.
The skin of a fresh pepper or chile can not be peeled like some other fruits or vegetables, and instead, a pepper must be cooked on just the exterior to loosen the skin for peeling.
Peppers and chiles are often charred in a flame, broiled or grilled, or roasted in a very hot oven to produce a deep, rich flavor as well as to make the pepper easier to peel.
To roast and peel small quantities of fresh peppers or chiles, hold the pepper directly over a medium flame of a gas burner with tongs or a kitchen fork, or place the pepper on a grill. For a few peppers, place a metal rack over your burner for the peppers to rest over the flame.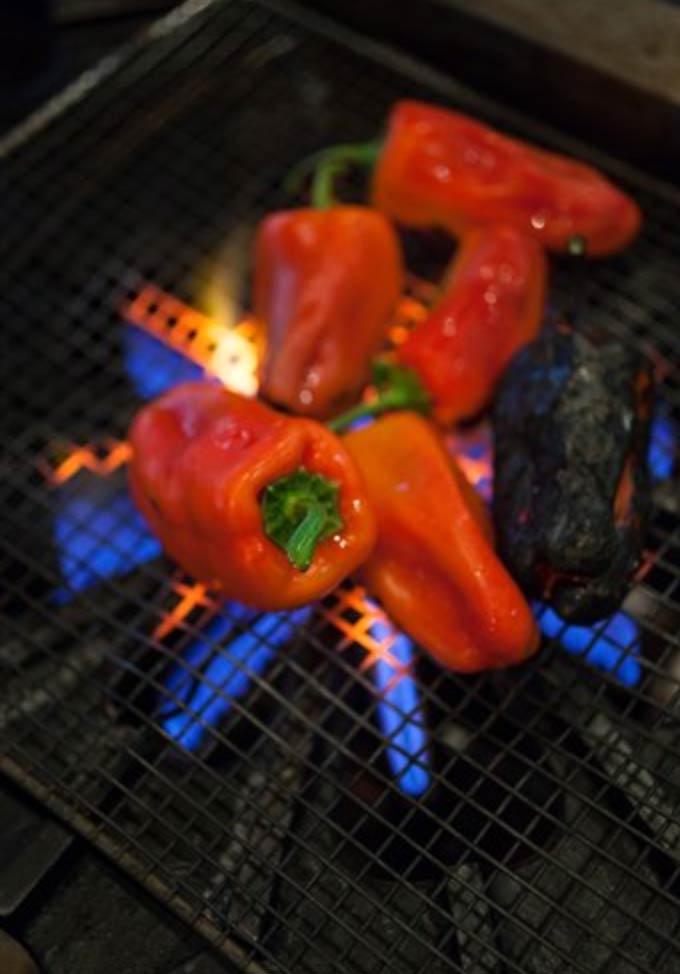 Turn the pepper and roast it until the surface is evenly charred. Place the pepper in a plastic or paper bag or a covered bowl and let stand for at least 30 minutes to steam the skin loose.
When the pepper is cool enough to handle, use a paring knife to remove the charred skin. Have a bowl of water nearby to rinse the charred skin off of your knife as you work. To remove any bits of charred skin that remain on the pepper, rub lightly with a towel.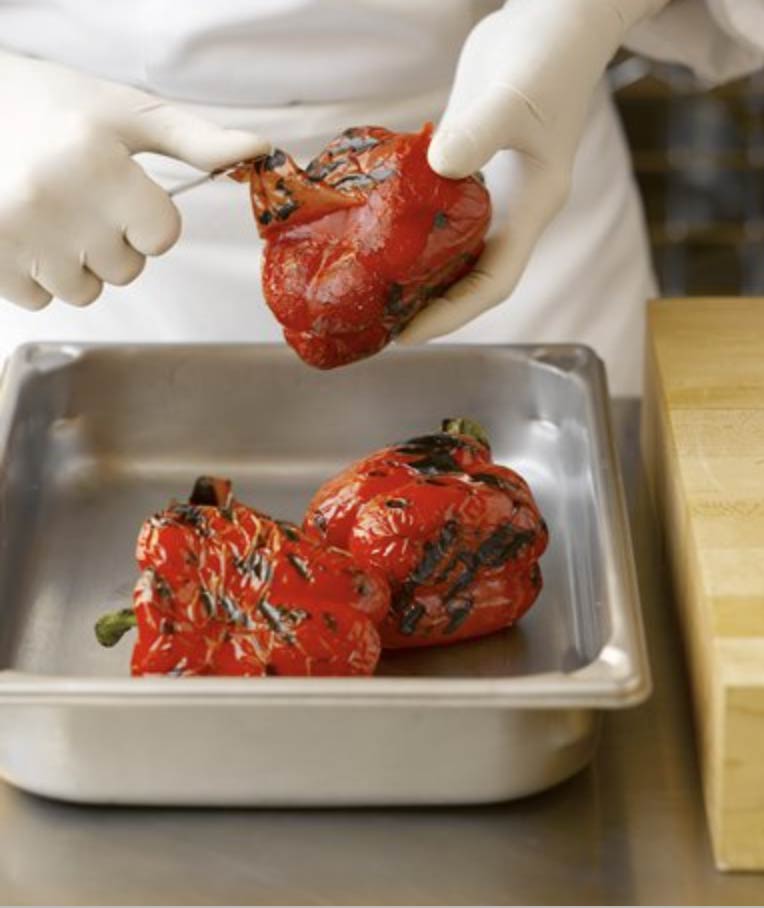 Larger quantities of peppers or chiles are often roasted in a hot oven or under a broiler, rather than charred individually over a flame. Halve the peppers or chiles and remove the stems, seeds, and ribs if desired. (The peppers or chiles may also be left whole.) Place cut side down on an oiled sheet pan.
Place the pan in a very hot oven or under a broiler. Roast or broil until evenly charred. Remove from the oven or broiler and cover immediately, using an inverted sheet pan. Let stand for 30 minutes to steam the peppers and make the skin easier to remove.
Because the process of peeling the peppers cooks them slightly, you can freeze peeled peppers to use for later.