Ready for summer? It's time to get grilling! While hamburgers, hot dogs and other BBQ favorites tend to get the glory, they're made even better by their flavor-enhancing counterpart: condiments. DIYing your condiments at home couldn't be easier. We've got some simple, make at home condiment recipes for you to try.
Uplevel Your BBQ, Reduce Your Salts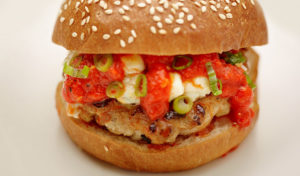 Whether your favorite go-to is ketchup, mustard, mayonnaise, or BBQ sauce, if you're purchasing these in the store you're missing out on the opportunity to experiment with different flavor combinations. Additionally, making condiments at home enables you to take control of how much salt, sugar, or preservatives you want to include.
We've picked some of our favorite condiments worthy of a double dip from our hands-on cooking classes, including "Make Your Own Condiments" as well as our "Grilling Like a Pro" class and our "Grilling & Barbecue Boot Camp" returning this summer.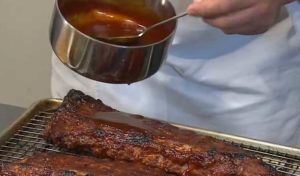 We love this DIY ketchup recipe. Using really ripe tomatoes will help cut down on the need for refined sugar. Or for more bite, try homemade barbecue sauce.
New Condiments to Try
Rather than homemade mayonnaise, you might try its flavorful cousin aioli, a delicious accompaniment to burgers, fries, and veggies that can be customized in any number of ways.
Finally, Romesco Sauce is perfect for the bold blend lovers, and delicious on sandwiches, atop fish and steak, or for adding color to your charcuterie board. This Grilled Artichoke with Romesco Sauce recipe is a sure-fire hit, or try this sampling of grilled vegetables with dipping sauces.
Happy grilling!