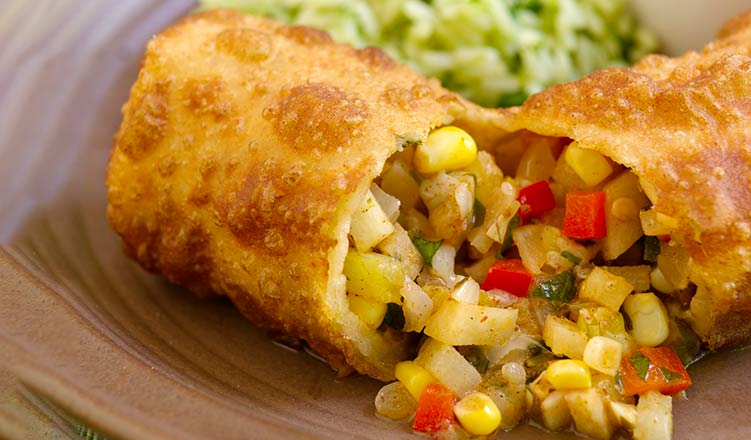 Makes enough for 16 chimichangas
Ingredients
5 cups all-purpose flour 2 cups masa harina or fine cornmeal 1 tablespoon kosher salt 1/2 cup vegetable oil 2 cups water
Directions
Mix together the flour, masa harina, and salt in the bowl of an electric mixer fitted with the paddle attachment. Mix in the… Makes enough for 16 chimichangas
Ingredients
5 cups all-purpose flour
2 cups masa harina or fine cornmeal
1 tablespoon kosher salt
1/2 cup vegetable oil
2 cups water
Directions
Mix together the flour, masa harina, and salt in the bowl of an electric mixer fitted with the paddle attachment.
Mix in the oil on low speed. Add the water and mix until it forms into a ball, about 5 minutes.
Use the dough immediately or refrigerate overnight, tightly wrapped in plastic.
Copyright © 2022 The Culinary Institute of America