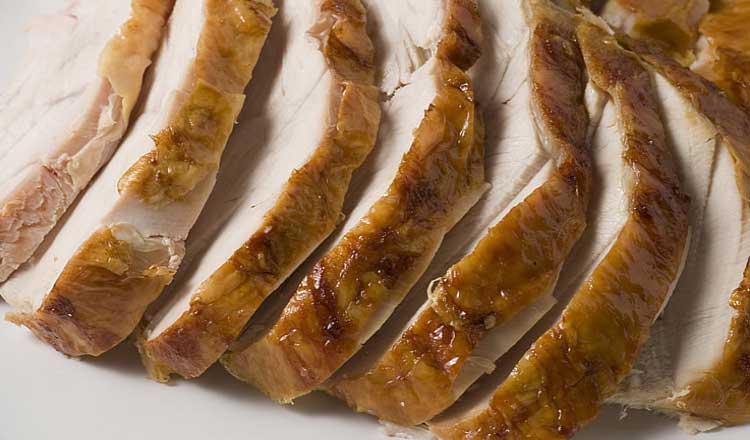 Don't let your Thanksgiving preparations get the better of you. We want you to enjoy family and friends, and minimize the stress! Here are a few ideas, suggested by our own CIA faculty and staff, we hope will help you as you get ready for Turkey Day!
Buy Local
When planning your menu, source what you can close to home—it's a great way to support your local farmers and your local economy. This time of year, think root vegetables like carrots, potatoes, and onions, as well as local meats, dairy, eggs, and grains. Remember that you'll often need to order a fresh turkey a month or more ahead of time from your local poultry farm or specialty store.
Get Fresh
Baking ahead of the big day? Make sure to store your baked goods in a covered, airtight container. Your rolls, quick breads, and desserts all start losing moisture (and, therefore, freshness) as soon as they come out of the oven. If your baked items feel a little soft or soggy, a quick reheat in a hot oven can often bring them back to life—especially breads.
Be Bold
The traditional stuffing and vegetables are nice, but don't be afraid to be more contemporary. Look internationally for inspiration. Use additional flavorings like olives and tomatoes for a bit of Mediterranean flair, or ginger and soy sauce for an Asian inspiration. Tahdig, a saffron-infused Persian crispy rice dish, is an exceptional accompaniment to cranberry sauce and turkey, or add German-style braised red cabbage to the mix (which you'll love on leftover sandwiches!).
Modify your Menu
Special diets don't have to be a burden. With a little bit of mental preparation, many of your side dishes can be easily modified to be tasty for everyone and suitable for your guests with dietary needs. Think about where you can substitute vegetable broth for chicken broth to make a recipe vegetarian, or use olive oil instead of butter for a dairy-free option. Rice pudding is a great gluten-free dessert that anyone will make room for, and a crumble or crisp can be easily customized as a pie stand-in.
Cook Creatively
When our ovens are filled to the brim, we often forget that many of us have a second oven sitting right outside—the grill! Though it's also great for turkey, you can set the grill to low, close the lid, and warm up most made-ahead side dishes (mashed potatoes might be better on the stove). Keep items like stuffing, glazed carrots, and rolls in aluminum pans, then transfer to your serving dishes right before dinner.
Remember Resting
The bird (or parts) should rest for at least 30 minutes before carving. This will allow the juices to settle and prevent them from running out during carving. To keep the bird warm during resting, tent it with foil (do not tightly seal it with the foil or the bird will continue to cook). This is a great time to warm your side dishes and make a pan gravy.
Bake
Thanksgiving dessert is all about the pie, but for guests who may have overdone it on the main event, consider including some small bite sweets for light nibbling and easy-to-transport leftovers. Prepared (or homemade!) mini phyllo dough or puff pastry shells are a super easy one-bite base for all kinds of fillings, like diced poached pear, pumpkin pie-spiced pudding, or a creamy chocolate mousse.
Delegate!
Don't be afraid to ask your guests to each bring a piece of the dinner. If your guest list is international, ask them to bring something from their culture to celebrate the true meaning of Thanksgiving: many people, from all walks of life, sitting together and sharing a meal.