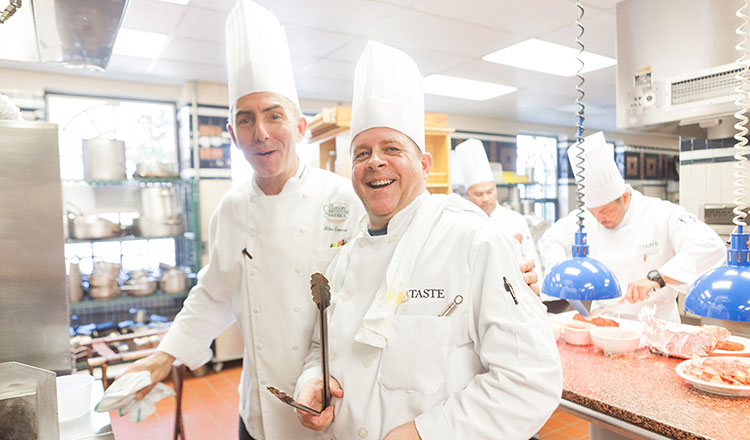 Excerpt from the original article.
Every day around 9:30 a.m., Chef David Bruno would release us from lecture and into the kitchen, a gleaming space stocked with everything a home cook could ever want: heaps of onions and garlic, racks of skillets and saucepans, fridges full of dairy products and fresh herbs, four different kinds of flour, graters and measuring cups and mixers of every size.
Each student had a station with a large wooden cutting board and a couple of chef's knives; we shared gas stoves and convection ovens huddled together in the middle of the kitchen. Some of the day's ingredients were stowed away in our personal fridges; many things we had to hunt for, including our own equipment and tools.
CIA students tasked with helping us would swoop around, anticipating our needs like total pros. By the second day, the kitchen felt like our domain. I minced and sautéed with verve and Chef Bruno's "Cooking is all about mastering time and temperature," mantra echoing in my head. I began to wonder how I'd ever go back to using an electric stove.