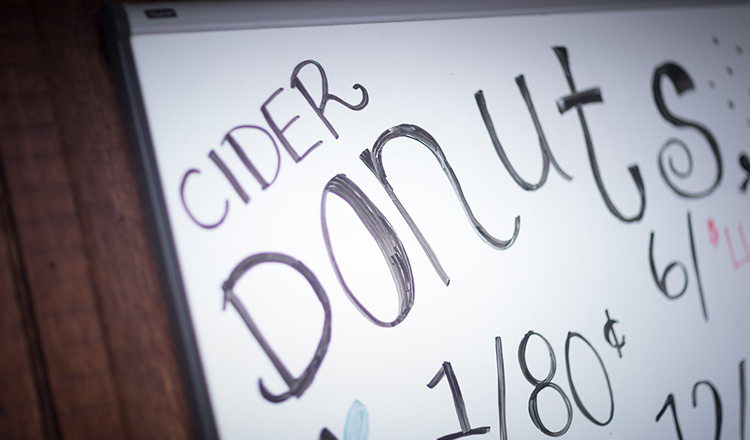 And just like that, it is apple season!
For those of us near our Hyde Park, New York campus, visiting our local apple orchards is an unmissable autumn tradition. Sure, you pick apples to bring home for snacks and pie, but most important is the season's first apple cider donut.
It's often not until late in life that an apple-region native learns the truth: apple cider donuts are a regional food, and not only are they not available throughout the United States—but they're also widely unknown!
If you're one of those people who has never enjoyed a warm apple cider donut on a crisp fall morning, allow us to fill you in.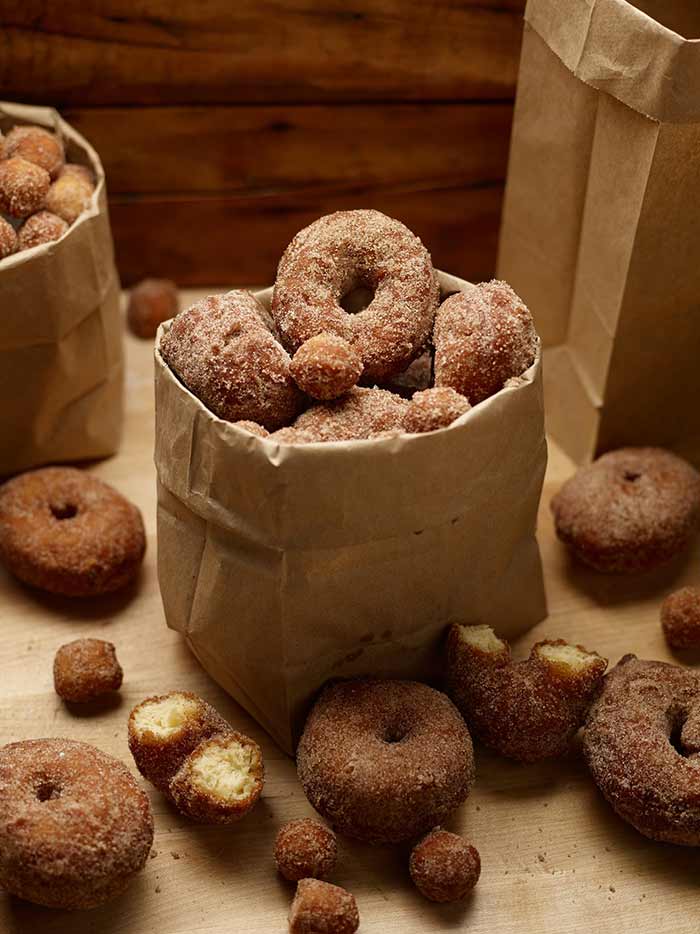 Apple cider donuts are cake donuts made with apple cider, buttermilk, and fall spices, like cinnamon and nutmeg. They are often undressed, but you may find them tossed in cinnamon-sugar or confectioners' sugar. They are not especially apple-y themselves, despite the name and ingredients. Instead, they are the perfect lightly-spiced accompaniment to a warm cider.
In New England and the Northeast, apple cider donuts can be found at every apple orchard and very nearly every farmers' market. It is not unusual for an automated donut-making machine to pop up in front of a local grocery store, selling piping hot donuts for $1/piece. You can't miss them.
If you don't have a local apple cider donut purveyor, we've been working on a fun, family-friendly variation for you to try at home. This Apple Cider Pull-Apart Donut is made from a simple dough, with no frying. It's a little stickier than a traditional cider donut, thanks to the caramel that forms during baking—but we don't think you'll mind it much!